Fuqua School of Business – Duke University

The Fuqua School of Business in Durham, North Carolina is the business school of Duke University. Fuqua is noted for its strong healthcare education, and the emphasis it places on teamwork among its MBA students. Along with other postgraduate offerings in business, Fuqua provides students several routes to completing the MBA: the full-time MBA, the Accelerated Daytime MBA, Global Executive MBA and Weekend Executive MBA.
Upcoming Admissions Tips Webinar
Dates: November 30th 2023
Time: 7 pm- 9 pm Panel + Breakout Rooms
(all times Eastern)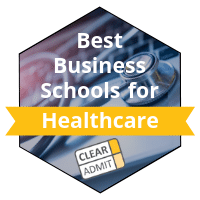 FAQ
What is the tuition for Fuqua's MBA program?
The tuition for Fuqua's MBA program is $75,000 per year. The total cost of the Fuqua MBA program is $106,735 per year; this includes budgeted living expenses.
How hard is it to get into Fuqua's MBA program?
The acceptance rate for Fuqua is 20.5%. It is important to consider the acceptance rate in the context of the student profile of those who are admitted.
What is the average GMAT score for admission to Fuqua's MBA program?
The average GMAT score for the incoming class at Fuqua is not available. The GMAT middle 80% range is 670 - 760.
Does the Fuqua MBA program accept the GRE?
Yes. The Fuqua MBA program has accepted the GRE for a few years now.
What is the average GRE score for admission to Fuqua's MBA program?
The GRE range of scores for the incoming class at Fuqua is 306-330.
What is the minimum number of years of work experience required for admission to Fuqua's MBA program?
Fuqua does not state a minimum requirement for years of work experience. However, it is important for candidates to be aware that they are being considered against other candidates with an average of 6.1 years of experience.
What is the average number of years of work experience for admission to Fuqua's MBA program? (or, What is the average age of a Fuqua student?)
The average number of years of work experience among students in Fuqua's MBA program is 6.1. The average age of a Fuqua student is 29.
What is the median starting salary for graduates of the Fuqua MBA program?
The median starting salary for Fuqua MBA graduates is $160,055 with a mean signing bonus of $30,000. The salary will vary by industry, with consulting and finance jobs generally commanding the higher salaries.
How long is Fuqua's full-time MBA program?
Fuqua offers a traditional 2 year MBA program, which is 22 months long.
What are the application deadlines for Fuqua's MBA program?
The Early Action round MBA deadline is September 7, 2022. The Round 1 application deadline is September 26, 2022. The Round 2 application deadline is January 5, 2023. The new Round 3 deadline is February 13, 2023. The new Round 4 deadline is March 28, 2023.
What percent of Fuqua MBA students are women?
The percentage of the class at Fuqua that are women is 45%.
What type of interview does Fuqua use for MBA admissions?
Fuqua offers interviews by invitation. The interviews are resume-based. This means the interviewer has not had access to the application materials.
Videos
Global Executive MBA - Find Your New Direction
Working professionals from around the globe come together to earn a world-class MBA in this 22-month program. You'll grow beyond your comfort zone through international residencies that emphasize how culture and institutions shape business in Asia, Latin America, Europe, and North America. A unique team approach ensures that you learn from your classmates, high-potential peers working in different markets with expertise in different functions. You'll build business acumen and a diverse global network—without interrupting your career. Learn more here: https://www.fuqua.duke.edu/programs/global-executive-mba
Find Your New Direction at Duke
Finding the right fit is important—for you, and for Fuqua—so the admissions process for each of our programs is designed to ensure we learn about each other. Fuqua invests in your success even before you're a student, helping you identify the program that's right for you and supporting you throughout your application.
Admissions
The Class Profile
Fuqua's Class of 2025 numbers 385 students who averaged 6.1 years of work experience and 29 years of age at the time of matriculation. The class's 80% range of GMAT scores spanned from 670 to 760, while the 80% range for undergraduate GPAs was 3.1 to 3.89. The average GRE scores spanned 306-330. Forty-five percent of first-year students are women, and 40% identify as U.S. students of color. Twenty-seven percent of U.S. students identify as underrepresented minorities. Forty-seven percent of the student body are international citizens by U.S. status.
Application Procedures
Those interested in the Fuqua MBA program can submit an application in an early action pool or during any of Fuqua's three other application rounds. The submission deadline for Early Action (EA) students occurs in early September, and applicants learn of their admissions status by mid-October. Upon acceptance, EA applicants must withdraw their bids to all other programs.
Fuqua requires applicants to submit its online application form, a one-page résumé, essays, and GMAT or GRE results, though GMAT scores are strongly preferred. Two letters of recommendation are also required, along with official academic transcripts, and an application fee of $225. TOEFL, PTE or IELTS scores may be submitted, but they are not required, even if applicable.
Applicants can qualify for the Duke MBA Application Fee Waiver through various avenues, including student recommendations or by attending a qualifying campus visit or virtual event. After a brief open on-campus interview period from mid-September to mid-October, admissions interviews are offered by invitation only both on campus and abroad.
Application Checklist
Online Application
GMAT/GRE Score(s)
Official Transcripts
Résumé
Essays
Two Recommendation Letters
Non-refundable Application Fee
TOEFL/PTE/IETLS score(s) (optional)
Essay Topic Analysis
Need help with your essays? Get our experts' advice.
Recommendation Questions
Find out what top MBA programs ask recommenders.
Duke / Fuqua LiveWire and DecisionWire
Academics
Faculty
Fuqua employs nearly 150 full-time faculty members across eight academic areas of concentration. The areas are accounting, business administration, decision sciences, economics, finance, health sector management, management and organization, marketing, operations management, and strategy. Fuqua faculty contribute to the research agendas of the school's centers, which include the Fuqua/Coach K Center on Leadership and Ethics (COLE), the Center for the Advancement of Social Entrepreneurship (CASE), Duke Innovation & Entrepreneurship (I&E), the Center for Energy, Development and Global Environment (EDGE) and Health Sector Management (HSM).
Curriculum
The school's guiding concept is "Team Fuqua," and the academic environment of the MBA program certainly mirrors this cooperative, team-based mentality. Fuqua's MBA classes of close to 400 students are divided into six sections, and students are further placed into learning teams of four to five peers. These study groups are changed up mid-year, all the while working together to complete assignments throughout the core curriculum.
Fuqua's pre-term and orientation schedule begins in July. An optional Business, Communications and Culture Program is offered in early to mid-July, and MBA students in the Health Sector Management program take a weeklong, for-credit class in July that has become known as HSM Bootcamp. A mandatory orientation period takes place over three days at the end of July. Classes commence the following week for first-year students with an intense month of orientation and immersion in a rigorous, hands-on program of three courses that emphasize leading and managing in an uncertain world. Second-year students begin classes at the conclusion of the mandatory program, or sometime near the beginning of September.
Fuqua's schedule is organized into four six-week terms per year, and classes do not meet on Wednesdays in order to provide students with a mid-week break. Full-time MBA students must earn a minimum of 79 credits to graduate, at least 41 of which are earned through electives, and maintain a GPA of 3.0 or higher. In addition to completing 38 core credits, which can be earned through electives should students earn exemptions from core courses, students must complete an Applied Learning Requirement, which consists of an internship over the course of at least six weeks in a business that aligns with a student's sector and function interests. Fourteen courses comprise the core and, along with at least four electives, round out students' first year at Fuqua. The means to core exemptions vary by course, though many can be earned based on a student's undergraduate coursework or results on exams offered by Fuqua in July and August.
Students may also opt to focus their studies by undertaking up to two academic concentrations within 14 fields of study. Each concentration is comprised of six courses in total. Fuqua further offers two certificate programs: the Certificate of Academic Excellence in Finance, and the Health Sector Management Certificate. In addition, second-year students can take their studies abroad through a variety of international study options. Fuqua's Outgoing Exchange Programs (OEPs), for instance, can vary in length from a single short program to an entire semester or summer break. Meanwhile, Integrated Global Academic Travel Experience (GATE) courses give students the chance to spend six weeks studying a country or region in a three-credit elective course before traveling to that location for 12 days.
Other MBA Degree Options
Fuqua's 22-month full-time MBA is the longest of its four programs, tied with its 22-month Weekend Executive MBA that uses Durham residencies and hybrid learning to help executives earn their management degrees on the weekends. The Global Executive MBA program is slightly shorter at 21 months, and employs international residencies and distance learning to meet the needs of currently working professionals and executives. Fuqua's newest offering is the 10-month Accelerated Daytime MBA, designed for students who have already earned their master's degree in management and thus skip the business fundamentals. Fuqua also provides four dual degree options for full-time MBA students through other schools at Duke University and one dual degree in partnership with Seoul National University.
Concentrations at Fuqua

Decision Sciences
Diversity, Equity, & Inclusion
Energy & Environment
Energy Finance
Entrepreneurship & Innovation
Finance
Financial Analysis / Accounting
Fin Tech (Financial Technology)
Leadership & Ethics
Management
Marketing
Operations Management
Social Entrepreneurship
Strategy
Certificates at Fuqua

Finance
Health Sector Management
Track Offering at Fuqua

Management Science and Technology Management (MSTeM)
Degree Offerings at Fuqua
Full-time MBA Programs
Daytime, Health Sector Management
http://www.fuqua.duke.edu/programs/daytime-mba/
Dual Degree Programs
Doctor of Medicine, Juris Doctor, Master of Environmental Management, Master of Forestry, Master of Public Policy
https://www.fuqua.duke.edu/programs/daytime-mba/dual-degrees
Executive MBA
Global Executive, Weekend
https://www.fuqua.duke.edu/programs/global-executive-mba
https://www.fuqua.duke.edu/programs/weekend-executive-mba
Campus Life
Clubs, Conferences & Competitions
MBA students matriculating at Fuqua have over 60 student organizations and clubs to choose from and are encouraged to create organizations that match their interests. The Duke MBA Association, or MBAA, is the student governing body for these organizations. Fuqua offers activity, professional and diversity clubs, such as the MBA Energy Club, the Marketing Club and the Asian Business Club. In addition, many students and faculty, staff and community members meet informally at the student center each Friday for food and conversation at "Fuqua Fridays."
Fuqua's student clubs sponsor many conferences and events, ranging from the lauded Heath Care Conference—Fuqua's largest conference—to the MBA Games, which have engaged top business schools in charitable competitions and supported Special Olympics North Carolina for over 20 years. Hosted by the Black and Latino MBA Organization or BLMBAO, the yearly BLMBAO Leadership Conference addresses topics of business leadership through panels and discussions. Meanwhile, Entrepreneurship at Fuqua, the VC Investment Competition and Entrepreneurship through Acquisition Conference offer perspectives on developments in VC and entrepreneurship.
Campus Spaces
Fuqua lies within the West Campus of Duke University. The cornerstone of Fuqua's campus is the Fox Student Center, which joins the main wings of the school while also providing spaces such as dining centers and an indoor winter event space. Fuqua's most recently constructed building is Breeden Hall, which opened its doors in 2008 and includes class and meeting rooms as well as the Ford Library and MBA admissions offices. The school does not offer on-campus graduate housing options. Most MBA students live in the greater Durham area, and those accepted to Fuqua can access Duke's Community Housing Office for guidance in securing accommodations.
MBA Careers
Career Services
Fuqua's Career Management Center serves students and alumni through a variety of career resources, including on-campus, regional and virtual workshops as well as on-campus recruiting options. Many of the staff members at the center specialize in different regions, functions and industries and also in advising students of Fuqua's different MBA programs. The online Recruit@Duke service allows recruiters to directly post openings for Fuqua students in a centralized database of upcoming events and job fairs, employer profiles and more. Fuqua students can also contribute to a Résumé Book compiled by the Career Management Center. On-campus interviews for second-year students formally begin in early October, though networking nights and corporate presentations begin in mid-September.
Career Statistics
Of the 348 graduates in the Class of 2022 seeking employment, 92% had received job offers by commencement, and 98% had received offers by three months out. The median reported salary was $160,055 with a median signing bonus of $30,000. In both industry and function, consulting was the top draw for 2022 Fuqua graduates; 40% of the class took on that function, while 36% entered the industry directly. The next most popular industry for Fuqua graduates was technology at 23%, followed by financial services and health care at 16% and 11% respectively. By function, finance followed consulting at 24%, and 15% of students entered general management functions, with a further 14% taking on marketing/sales roles.
In total, 97% of graduates chose to remain in the U.S. for their post-MBA roles, while the rest accepted positions across the globe. Twenty-nine percent of Class of 2022 graduates who work in the U.S. accepted positions in the Northeast. The West drew 25% of U.S.-bound graduates, and the South region hired 17%. The Southwest took in 14% of Fuqua grads while nine percent settled in the Mid-Atlantic region.
Financing
Tuition for Fuqua's daytime MBA costs $75,000 for the 2023-2024 academic year. Fuqua estimates that first-year students of the Class of 2024 will pay $106,735 in total to attend the program for a year, parsing out the cost to include $20,202 in living expenses and $8,533 in fees, insurance and supplies.
Fuqua automatically considers applicants for its range of merit-based scholarships. U.S. citizens and permanent residents can also finance the cost of their MBA through federal or private loans. These applicants must complete the FAFSA to be considered for aid. Finally, international applicants can apply for international student loan programs to gain financial assistance with or without a co-signer.
Cost of Attendance (first year)
Tuition: $75,000
Living Expenses: $23,202
Estimated Educational Supplies: $840
Estimated Medical Insurance & Other Fees: $7,693
Total: $106,735