For our next installment of MBA Admissions Brief, which brings you application advice and program insights directly from leading business schools' admissions, we hear from Bruce DelMonico, Assistant Dean of Admissions at the Yale School of Management in New Haven, CT.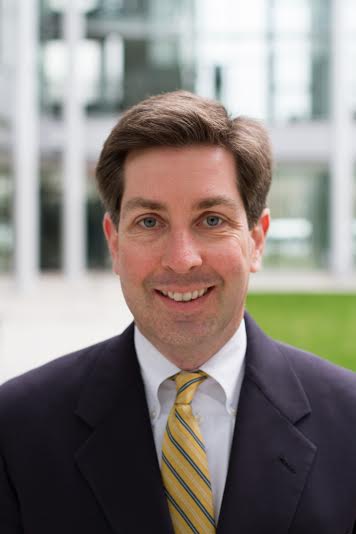 DelMonico has been at the school for close to 15 years, and has been running the Admissions Office for roughly 13 of those years. He explains, "During that time, I have seen the school grow both in size and in stature, and look forward to its continued momentum under the leadership of incoming Dean Charles. I was drawn to the school because of its mission to educate leaders for business and society and have stayed because the school is one where the mission really matters, which is an uplifting and inspiring place to be."
Read on for his insights into the MBA application process, the Yale MBA program and more.
What would you say to someone who's applying next fall and just getting started in the MBA application process now?
First of all, I would start by acknowledging that the MBA application process can seem a bit daunting at first – there are multiple elements to the application that you need to manage at the same time that you are trying to learn about multiple schools and understand their various processes. This is an area where a little advance planning can go a long way. Take just a little time at the outset to think about when you want to apply, and then work backward to think about when you need to focus on the different elements of the application–e.g., speaking to your recommenders, studying for and taking a standardized test, working on your essays, etc. Now is also the time you'll want to be doing research on various schools as you narrow down the list of schools to which you plan to apply. There are many resources to help you learn more about schools–seemingly too many at times, I'm sure–and every school has ways for you to connect with their communities. I would suggest taking advantage of these school resources–for example, we have a list of Student Ambassadors on our website who are available to talk about their experience here at Yale–to find out more about our culture and values. Ask each school the same questions as you do your research so that you can more easily compare them. The process of learning about schools and going through the application process can seem like a major investment–and it is–but it is one that is well worth it, and one where a little time spent up front mapping out a plan can make a big difference.
What's the one thing MBA candidates should know about selecting a recommender?
One key thing to know about selecting a recommender is that schools do not care about hearing from the person with the most impressive title at your work. We really do want to get to know you as well as we can, and that means selecting recommenders who know you the best and can speak in the most detail and with the greatest knowledge about you. Each school may ask for slightly different things from the recommendations (such as the number of recommenders or their relationship to you), but generally the requirements are largely the same. In fact, GMAC has a common recommendation form in which a number of schools – including Yale – participate in an effort to make the process simpler and easier for you as an applicant. We would all agree that you should be guided in selecting recommenders by who knows you the best, not whose title seems the most impressive. And if I can give one other piece of advice, give your recommenders plenty of time to complete their recommendation – I would ask them at least a month before you need them to submit it. They are busy people with lots of other things to do, so make sure you don't surprise them at the last minute. Giving them time will also allow you to speak to them (take them to coffee?) about your MBA and post-MBA goals in an unhurried way, and also perhaps given them a gentle reminder as the deadline draws near.
What's your program's most exciting change, development or event coming up in the year ahead?
We have a number of very exciting developments here at Yale. Most notable among them is that we have a new dean starting at the school on July 1. Kerwin Charles joins us from the University of Chicago, from which his predecessor Ted Snyder joined us eight years ago as well. Dean Snyder did many great things in his time here (and he will stay on as a faculty member), including enhancing our position as the most global U.S. business school; the business school that is most connected to our home university; and the business school that, through our distinctive integrated curriculum, is the best source of elevated leaders across all regions and sectors. Dean Charles is a labor economist by training and has an interest in issues like income disparity, so our expectation is that he will align very well with our founding mission to educate leaders for business and society and will help us extend the scope and impact of Dean Snyder's many impressive accomplishments, as well as implement many new ones of his own.
In addition, one other development that I would highlight is that we are launching a new one-year master's program in asset management to join our existing portfolio of master's programs. The MMS in Asset Management taps into our singular strength in this area, and will draw not only from the distinguished finance faculty who have joined us here at Yale over the past several years from Wharton, the University of Chicago, and elsewhere, but also from David Swensen at the Yale Endowment Office, who will be an active contributor to the program. One great thing for MBA students is that they will be able to take these classes as well, which will even further enhance the opportunities for students interested in careers in finance generally and asset management in particular.
Of the big trends in business education right now (tech, globalization, analytics), what are you doing or innovating in one (or all) of these spaces?
Well, we already consider ourselves to be the most global U.S. business school through our path-breaking International Experience trips and more recently through our Global Network for Advanced Management (GNAM). The school continues to evolve the global opportunities that exist for our students through the GNAM and otherwise. And as far as technology, analytics, and other evolving areas, the faculty is constantly taking stock of our curricular offerings and trying to be responsive to where student interest is developing and how the market for MBA skills is changing. Our integrated curriculum itself was a response to the changing needs of MBA graduates. Many of our new offerings in these areas are built around our Entrepreneurship Center, which has been a hub for curricular innovation and expansion over the past several years. In addition, one of the distinctive advantages about being at SOM is that you can take electives anywhere at Yale without limit. This means that it does not rest solely on SOM to innovate in any particular space. If there are changes happening in technology or analytics or anywhere else, SOM will respond, but so will the other Yale schools and departments, to which SOM students have unlimited access. So if SOM does not offer the exact technology course you're looking for, Computer Science or Engineering or some other school very well might. This is an advantage that is unique to SOM among top U.S. business schools.
What would you like to highlight about your post-MBA career placement success?
There's so much to highlight about our employment outcomes success! I could go on in any number of areas, but one thing I would note is that while many of our students end up at the same hiring organizations as at other top schools, given the diversity of our student body, we also have students who end up in organizations and industries that are more unique to SOM. This is one of the wonderful aspects of being at SOM – as a student you have access to all the consulting, finance, technology and other firms that you would have access to at other schools, but you also have a network of opportunities that exist well beyond these areas. Our Career Development Office (CDO) works very hard to make sure that this is the case by engaging a wide range of employers in creative ways. And one of the things I think makes SOM so special is that students support each other regardless of their career choices; there is no pressure to conform to any expectations or follow a set path because students pursue so many distinctive opportunities.