Oxford Saïd Business School announced that their Global Leadership Centre, a new hub for executive education, has just reached full funding of £60M. A £5M gift from the Pershing Square Foundation helped the school cross the finish line.
Dean Peter Tufano said, "Three generous donations – from Wafic Saïd of the Saïd Foundation, Bill Ackman and Neri Oxman of the Pershing Square Foundation and Sir Howard Stringer and Lady Stringer – have now set the keystone for Saïd Business School's most ambitious and urgent project in my decade as Dean."
The Vision
The Global Leadership Centre is scheduled to open in 2024. It will integrate the latest technology to provide a combination of in-person and online education. Located in Oxford, the centre will be housed in a green restoration of the city's first power station by the river Thames. The Victorian exterior of the building will remain intact. In addition, the interior will be transformed to include seminar rooms, breakout spaces, digital classrooms, an agora, an interior courtyard and on-site accommodation for program participants.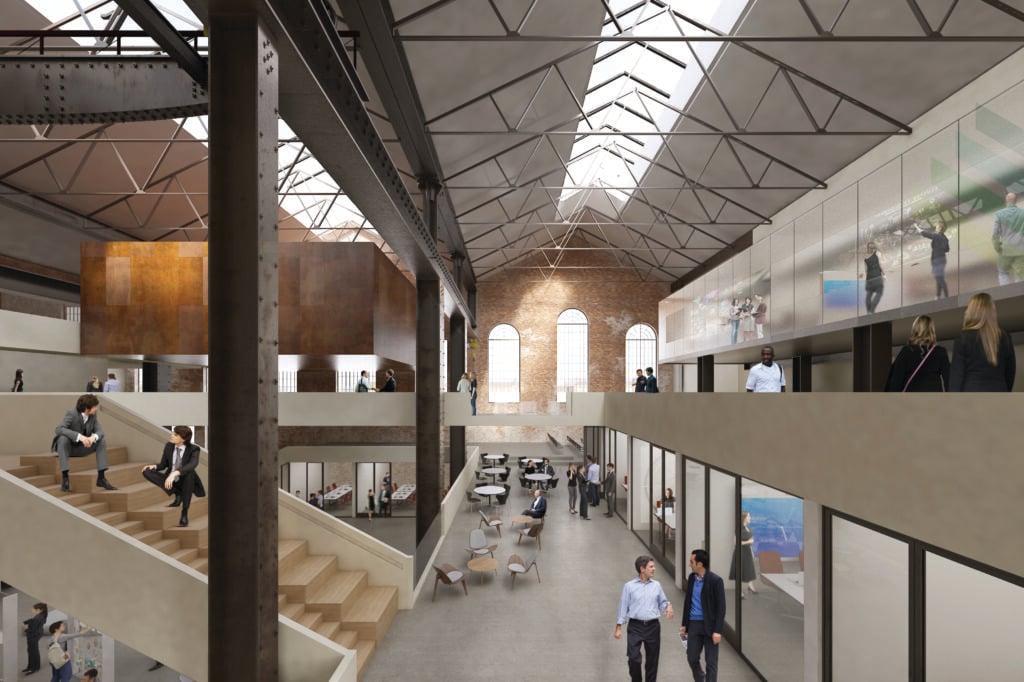 "We have been delighted to partner with the Saïd Business School since 2013 to provide opportunities for exceptional individuals to study through the Oxford 1+1 MBA program," said Bill Ackman, CEO and Portfolio Manager of Pershing Square Capital Management. "The next generation of global leaders will inherit an incredibly complicated world. We are pleased to continue our partnership with Saïd Business School with the creation of The Global Leadership Centre to provide an innovative place for business leaders to further develop the skills needed to tackle global challenges and make a lasting impact."
The new facilities will support business leaders to tackle systemic challenges, ranging from the Fourth Industrial Revolution to climate change. Additionally, Oxford University and corporate and institutional partners will play integral roles in business education at the centre.
See the full announcement here.