Essay Topic Analysis
Rice / Jones
Free, expert analysis of business school application essay topics.
Latest Stories About Rice / Jones

---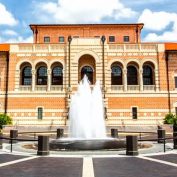 With the announcement of the Rice MBA essay topics for the 2016-2017 admissions season, we wanted to offer our Essay Topic Analysis for the Class of 2019. Let's take a closer look at each prompt: Essay 1: Describe your short-term and long-term goals, and how the MBA will help you to... Read more »
Application results in real time, submitted by site visitors.
Categories
Featured Schools
Featured Products