Every once in a while, we come across a professor who stands out in the crowd. These professors demonstrate their exceptional accomplishments in ways that are impossible to ignore. In this case, Bruce J. Avolio, a professor of management at the University of Washington's Foster School of Business, drew attention with his impeccable research. In fact, Clarivate Analytics recently named him to a select list of the world's most frequently cited scientific researchers.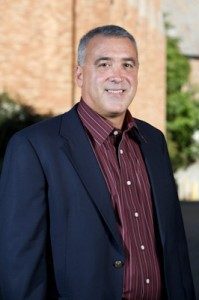 The 2016 Clarivate list recognized the top one percent of researchers within the natural and social sciences realm—around 3,000 individuals. Avolio made it onto the list for his prolific and highly respected research. Between 2004 and 2014, he wrote more than 150 published articles and 12 books. He's also recognized as one of the foremost scholars on transformational and authentic leadership.
But it's not just Avolio's research that makes him a "professor to know." He's been on the Foster School faculty since 2008, and since that time he has made several significant contributions, including founding the school's Center for Leadership and Strategic Thinking, which he leads as the executive director.
The Center for Leadership and Strategic Thinking was established with the mission of "integrating rigor and relevance in terms of how leadership and strategic thinking is developed." In other words, it seeks not only to provide recommendations for strategic leadership but also to show that those recommendations actually work.  To this end, the center partners with corporations and institutions to help them seek evidence-based leadership development interventions. The center also serves as a leading academic resource for education and research in the fields of leadership and strategic thinking.
Beyond his work with the center, Avolio was also named the inaugural Mark Pigott Chair in Business Strategic Leadership in 2013 in recognition of his extensive research and preeminence in his field of study. "Bruce Avolio works tirelessly on and off campus to develop current and future leaders and is an excellent appointment to the Mark Pigott Chair in Business Strategic Leadership," Foster Dean Jim Jiambalvo said in a statement at the time of his appointment.
As for Avolio's academic service, over the past five years he has taught four different MBA and PhD courses. These include a practicum focused on developing leadership in both first- and second-year MBA students and a second course designed to provide students with a developmental framework and evidence-based models to enhance their leadership skills.
In addition, his academic honors include fellowships at the Academy of Management, the American Psychological Society, the American Psychological Association and the Society for Industrial & Organizational Psychology. The Journal of Management also named him among the world's 150 most influential management scholars.
To get a better idea of what it's like to sit in on one of Avolio's classes, sit back and watch this 14-minute video. In the video, Avolio is interviewed by Professor Gerard Seijts.
To gain a more in-depth look at Avolio, we asked him a few questions about his experience at the Foster School. Below is what he had to say:
Clear Admit: What do you love most about working at the Foster School?
Bruce Avolio: The emphasis the university, school and students place on collaboration. It is in our history—the region's, the university's and the Foster School's—to collaborate. It goes back to our roots, and that is what I enjoy most.
CA: What do you hope students take away from your research, teaching and leadership?
BA: That leadership is something that you can develop across your entire lifespan. It is like any expertise; you can continue to invest in its development.
CA: Why did you decide to found the Center for Leadership and Strategic Thinking? How do you hope it helps/inspires students and leaders?
BA: I founded it because leadership and strategic thinking are among the pillars of our school, and I felt a center could bring the appropriate attention to spread ideas across the school and university.
CA: Can you talk about a recent research paper that you're particularly proud of?
BA: A paper on combat leadership where we showed U.S. soldiers with the highest levels of ethical leadership across large units like battalions.
CA: What is "authentic leadership" and why is it so important to business?
BA: It is ethical, transparent, fair and balanced, and self-aware. It is relevant because it makes both companies and employees better at what they do.
This post has been republished in its entirety from its original source, metromba.com.