In Real Humans – Alumni, we meet recent MBA graduates to discuss how b-school prepared them for the next phase of their careers. In this edition, Stéphane Vukovic, HBS MBA '21, talks about landing a Country Lead position at Amazon Prime Video.
Read on for how Harvard Business School prepared Vukovic for the dynamic life of an Amazon Country lead, his advice to current MBAs and much more.
Stéphane Vukovic, HBS MBA '21, Country Lead at Amazon
Age: 29
Hometown: Paris, France (Currently based in London, UK)
Undergraduate Institution and Major: HEC Paris, Major in Digital Business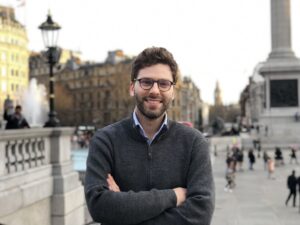 Graduate Business School, Graduation Year and Concentration: Harvard Business School, MBA Class of 2021
Pre-MBA Work Experience: Finance & Banking (1 year), Technology & Advertising (3 years at Google)
Post-MBA Work Experience: Technology & Entertainment (started at Amazon Prime Video 6 months ago)
Why did you choose to attend business school?
While I was learning a lot in my role, I felt somewhat limited in my growth opportunities. I felt a bit too 'specialized', and I wanted to explore other options outside of my current company by developing leadership skills and meeting new people with a diverse range of experiences and backgrounds across different industries. Business school seemed to be the most logical next step for me to accomplish that while acquiring the credibility and resources I needed to transition to a management position. I would recommend this path to anyone willing to take their career to the next level. Business school is not just a place to learn new things, it is also the best time to reflect on what you really want and create a strategy and a support network that will help you achieve it.
Why HBS? What factors figured most prominently into your decision of where to attend?
I went to the HBS campus for the first time back in 2013 while visiting Boston. This was where I learned what an MBA was and discovered the concept of the case method. I remember how intrigued I was by this teaching style. Its hands-on approach struck me and was almost the polar opposite of what I was used to in France. The focus on getting into the habit of making decisions with imperfect information, debating with classmates and learning from real-world experiences was a game-changer for me. When I received my acceptance letter five years later, it was a no-brainer. HBS' teaching style was completely aligned with the skills I wanted to develop. The second factor was the power and diversity of the alumni network. When I applied, I still did not have a crisp idea of what I wanted to do next. When doing my research, I noticed there were HBS alumni everywhere and that regardless of where my next step would be, I would always be able to rely on the strength of this community. That turned out to be one of the most precious assets when the time came to make my career decisions.
What about your MBA experience prepared you for your current career?
First and foremost, my classmates! I spent years trying to reconcile my business background with my curiosity for technology and my passion for entertainment. At HBS, I realized I was not the only one asking myself these questions. Meeting people with similar interests goes a long way in keeping you motivated and defining the type of role you can target next. Being part of the Entertainment and Media Club allowed me to spend time with students with experience in the industry, network with alumni and influential leaders in the space and keep in touch with companies I was interested in. Additionally, HBS gave me the time, knowledge and resources I needed to guide my career search. For instance, the class 'Business of Entertainment, Media, and Sports' by Anita Elberse enabled me to be more familiar with the nuts and bolts of an industry I loved, while 'Becoming a General Manager' by Amy Edmondson provided me with a deep understanding of the challenges that business leaders have to face. As someone who was looking for a leadership role in the film industry, those classes proved to be instrumental in building my confidence when applying for jobs and gave me decision-making frameworks that I still use in my current role.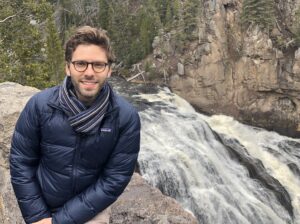 What was your internship during business school? How did that inform your post-MBA
career choice?
In the summer of 2020, I did a remote internship with the Market Development team at Apple. My project revolved around improving the customer experience and defining a strategy to expand new product features worldwide. Despite the challenges of being remote, I truly enjoyed the opportunity to work in a company with a strong customer-oriented culture, and it taught me how much culture is an important factor to consider when joining a company. When deciding what to do post-MBA, I knew I wanted to not just join the entertainment side of a tech company, but to do so in a company that thinks customer-first.
Why did you choose your current company? What factors figured most prominently into your decision of where to work?
I did not initially anticipate joining Amazon. It was only after a few conversations with former and current employees (some of whom were HBS alumni) and doing some research on Prime Video's growing ambition to be a strong player in the film & entertainment area that the idea of embarking on this adventure started to pique my interest. Then, there's the cultural aspect I previously referred to. Prime Video has this growth mindset that was immediately attracted to me. It translates into a strong culture of risk-taking and ownership, where everyone is encouraged to try new things and innovate on behalf of the customers. There is no endless validation process that prevents me from launching a new idea or making a decision that has the potential of impacting millions of customers.
How has COVID–19 impacted your industry/career plans?
When COVID–19 hit during the second semester of our RC year, it almost felt like time had stopped. It was certainly frustrating at first not to be able to see my classmates and meet new people as often as I used to. But surprisingly after a few months, we somehow adapted to this new lifestyle. When it came to career plans, it even unlocked new networking opportunities. Because most people were at home, it felt less awkward to reach out to interesting people I had never met and jump on a Zoom call with them. So while it looked different from what I expected, it did not really stop me from pursuing my initial plan. The COVID–19 crisis dramatically accelerated changes that had already started in the entertainment industry. Traditional players were pushed to innovate quicker, while new ones had to figure out how to retain customers that flocked to their services, at a time when content production was halted due to restrictions. If anything, I felt even more motivated to join this industry at this crucial time.
Advice to current MBA students:
–One thing you would absolutely do again as part of the job search?
Leverage the network you have to meet new people! No matter where you want to go, you will always benefit from getting to know people with a common interest and an MBA is a perfect time to do it.
–One thing you would change or do differently?
Avoid being influenced by your classmates' career goals. You should prioritize what makes YOU happy, even if it requires more effort and time. And, be resilient! It's likely that you won't find the perfect offer on the first try. Rejection is part of the process.
–Were there any surprises regarding your current employer's recruiting process?
Amazon's recruiting process is designed to get to know you, how you behave in different situations and how those behaviors indicate that you would be a good fit for the company's culture. There are no complex questions to trick you or evaluate your technical knowledge. It is all about you, your motivation and the skills you can bring. That was surprisingly different from recruiting processes I experienced at other companies.
–What piece of advice do you wish you had been given during your MBA?
I know it is tempting, but do not try to do everything! Your MBA will give you plenty of options to pursue activities, events, socialize and network. If you are lucky enough to know what your passion is, focus on the things that align with it first, and then start exploring new things if you can. Not the other way around! That allowed me to have some level of control over my time and make the most of this amazing two-year experience.