Navigating the MBA admissions process in the United States and Europe is a tricky task, even for applicants familiar with the expectations of the Western academic and corporate cultures. However, the process presents special challenges for East Asian applicants, who often possess cultural assumptions that can work to their disadvantage. Clear Admit admissions counselor Kevin Chen has nearly a decade of MBA admissions consulting expertise, and has worked extensively with Asian applicants to help them overcome these cultural hurdles and gain admission to top MBA programs including Harvard Business School, Stanford GSB, Wharton, Chicago Booth, INSEAD and London Business School.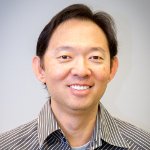 Chen, who is fluent in English, Chinese and Taiwanese, has been a successful applicant himself: he holds master's degrees from both Stanford's Graduate School of Business and Harvard's Kennedy School of Government. He also has a wealth of relevant professional experience, as a consultant, marketing professional and writer for firms including McKinsey & Company, the National Basketball Association and Reuters, the largest global news agency. Last week, Clear Admit spoke with Chen about the common missteps and trends he observes in Asian MBA applicants.
***
CA: Gaining admission to top business programs may be particularly competitive for Asian applicants. Given this fact, what general pieces of advice would you give young professionals from Asia about how to stand out during the MBA application process?
KC: My first piece of advice would be this: when answering essay questions, it is paramount that applicants directly respond to the actual questions being asked, before providing additional or tangential information that they feel supports these responses. This is different from the way many Asian cultures tend to communicate—which is to provide general background information and analysis first, and often only explicitly answering the question at hand in their concluding lines. American and European admissions committees really prefer to know the overall direction or point a writer is trying to make from the outset.
Furthermore, when discussing accomplishments, I tell Asian applicants to focus on the impact they created rather than the awards that they won. Admissions committees are more interested in the contributions an applicant has made to a larger organization than in the praise an applicant received for doing so. Similarly, do NOT discuss getting into a prestigious school or receiving a job offer from a prestigious company as an accomplishment. In the eyes of the admissions committees, it is only an accomplishment if you can demonstrate how specifically you've made good use of the opportunities from getting into a prestigious school or company.
CA: As an admissions counselor, what are some common misconceptions about the MBA admissions process you've encountered when advising Asian applicants?
KC: I would say there are four key misconceptions I've encountered:
First, many Asian applicants mistakenly believe that it's fine to quit your job just because you're applying to business school—studying for the GMAT is not a legitimate reason for quitting your job! Admissions committee officers expect you to be able to 'walk and chew gum at the same time'.
Second, many Asian applicants try too hard to be "different"—e.g. trying to pretend to be an entrepreneur when nothing in the background points to being an entrepreneur.
Third, many Asian applicants mistakenly believe that it's a great strategy to get a recommendation letter from the most senior executive, even when it's clear to the admissions committee that the senior executive really would not have worked with the applicant extensively.
Fourth, and finally, many Asian applicants believe that "ranking" dictates almost 100% how hard or easy it is to get into a school, and that "if I get rejected from school A, and school A is generally ranked higher than school B, then I must have no shot at getting into school B so I shouldn't even try." The reality is that admissions committees also take into account the applicant's fit with the school in terms of their personality, interests, background and goals.
CA: Broadly, what trends would you say you observed in Asian applicants to MBA programs this year, and how does this differ from what you've observed over the course of your time at Clear Admit?
KC: I would say more Asian applicants are now considering Asia-based business schools, such as CEIBS (China Europe International Business School) in China and HKUST (Hong Kong University of Science and Technology) in Hong Kong.
CA: Specifically, what did you observe about these applicants in terms of target schools? What about in terms of post-MBA target industries?
KC: Asian applicants tend to weigh the brand prestige of schools even more heavily than American and European applicants. To put it bluntly, you can look at the US News & World Report rankings and figure out almost 100% where the applicants would like to go, in the exact order of preference.
In terms of post-MBA target industries, a much greater percentage of Asian applicants want to go into management consulting and investment banking because outside those two industries, compensation in other industries in Asia drops off sharply. In other words, there are fewer high-paying industries for post-MBA grads in Asia than in the U.S.
CA: In your experience, what's the proportion of Asian applicants who intend to return to their home countries after receiving an MBA, versus those who want to remain in the United States or work elsewhere abroad?
KC: From what I've observed, most tend to want to do a few years abroad, mostly in the U.S., before returning to their home countries. But whether or not they succeed in finding a job in the U.S. depends on the economic situation of any particular year.
This preference for working abroad before returning home is partly for the personal experience of working overseas, and partly for a professional reason—those who have overseas work experience tend to be able to get higher-paying positions after they return to their home countries.