University of Chicago Booth School of Business Dean Reminds MBA Students the Internship Isn't Everything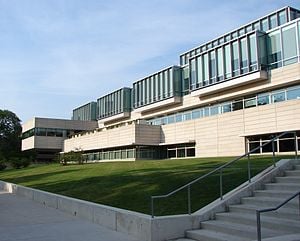 Sunil Kumar, dean of the University of Chicago Booth School of Business, is quick to remind his students not to shortchange their actual academic experience during the first year of their MBA program in furious pursuit of a summer internship, according to a recent Economist article.
Acknowledging that competition is fierce and that successful internships are among the most important stepping stones to securing a job upon graduation, they are still just a "low cost experiment" for firms and students to feel the other out, Kumar told the Economist. "The truth is that a lot of people don't stay in their first job very long but go on to have great careers," he said.
Dean Kumar also encouraged MBA students to consider taking an entrepreneurship course as an academic subject even if they don't have any intention of becoming an entrepreneur. "It provides an academic capstone experience," he told the Economist. "The basic conceit of being an entrepreneur—having an idea and moving that idea forward—is useful whether you work for yourself or within a company."
Technology does and will continue to play an important role in business education, Kumar said, noting that Chicago Booth has established a studio on its main campus in Chicago to enable professors to reach students on the school's other campuses in London and Singapore. The school has also created a way to connect MBA students on its various campuses with others who share similar entrepreneurial ideas – using algorithms like those used by dating websites like match.com.
Read more of Kumar's thoughts on the MBA at Chicago Booth.
Related articles