Inaugural Class Graduates from University of Michigan's Master's Degree Program in Entrepreneurship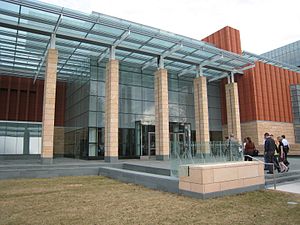 The University of Michigan's Ross School of Business, together with its College of Engineering, awarded its first master's degrees in entrepreneurship last week, the university announced. Degrees were conferred upon 17 students as part of the joint program, which draws upon the strengths of both schools to help students transform business ideas into market-ready ventures within 12 months.
"The University of Michigan is ideally positioned to deliver such a program," Ross Dean Alison Davis-Blake said in a statement. "Our top-ranked business and engineering schools have a long history of successful collaborative ventures," she continued.
The program grew from student interest in entrepreneurship, according to Bill Lovejoy, a professor at the Ross School and co-director of the program. "My read on that is what they are seeing is the old social contract, where you work for a company that takes care of you, is broken," he said in a statement. "They see their parents being laid off. And they decide that maybe it's time to make their own breaks. I think it's all about taking command of their own economic destiny," he continued.
Inaugural participants in the program included many students with undergraduate degrees in science, technology or engineering hoping to bring about positive social change. One such student, Grace Hsia earned her materials science engineering degree from U-M and then took part in the master's program hoping to gain the business acumen to start a company. Her company, Warmilu, developed a warming blanket technology to help prevent infant deaths.
"The program provided a vehicle not just through which to develop academically but to also advance the development of my startup," she said in a statement. Hsia noted that one of the greatest strengths of the program is the continuous guidance from faculty and career advisers that students receive to help develop post-graduation plans.
"Imagine what it was like having these world-class professors and staff devoting so much of their time and effort in and out of the classroom to help us," Hsia said.
Learn more about the joint Master of Entrepreneurship program at the University of Michigan.