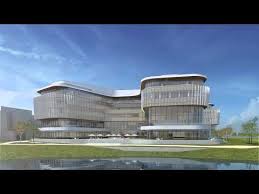 The Kellogg School of Management at Northwestern University last week unveiled designs for the new building that will become home to its full-time MBA program. The five-story, 410,000-square-foot-building will be constructed on what is now a parking lot next to the building where Kellogg holds its executive education programs.
Designed by KPMB Architects of Toronto, the new facility is scheduled for completion in 2016. In unveiling the plans for the new building, Kellogg also announced the official launch of a $350 million capital campaign.
"The design of our new global hub embodies our commitment to inspiring brave thinking and catalyzing bold action as we meet the changing needs for management education in an increasingly complex and demanding global marketplace," Sally Blount, Kellogg's dean, said in a statement.
Among its many features, the building will include a two-story, 6,600-square-foot Conservatory with a lakefront view for large dinners and presentations.
Blount, who became Kellogg's dean in 2010, has implemented a seven-year transformation strategy for the school, of which the fundraising campaign announced this week is part. It is aimed at "transforming our educational mission to equip and inspire tomorrow's leaders and deepening our global connectivity," Blount said in the statement.
Thanks in part to a $17 million donation from the estate of James Russell – the largest donation in the school's history – Kellogg is already halfway to its fundraising goal, the school reports. A lounge in the new building will be named for Helen and James Russell.
Learn more about the design for Kellogg's new business school building.