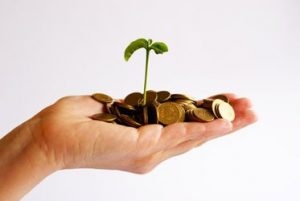 For Stanford GSB, the class of 2013 may represent a high-water mark in terms of MBA graduates pursuing full-time, post-MBA roles as entrepreneurs. A record 18% of Stanford's graduated class is starting new ventures in "finance, internet services, media and entertainment, human resources, retail, healthcare, consumer products, education, energy / cleantech, and software."
And, yet, the relevance and value of going to business school in order to pursue an entrepreneurial career path remains hotly-debated.
For every encouraging note – see Stella Fayman's Forbes piece, Should Entrepreneurs Get an MBA? An Inside Perspective from an MBA Entrepreneur – there is a counter-point such as Naysawn Naderi's Hey Entrepreneur – Please Don't Get an MBA. And, while UVA Dean Robert Bruner and author Steve Blank weigh in, respectively, with Should Entrepreneurs Have MBAs? and Should I get an MBA? Entrepreneurial Finishing School, and management thinker Henry Mintzberg and Wharton Dean Thomas Robertson square off on the topic, with Is an MBA Still Necessary?, The Wall Street Journal's Melissa Korn alights on the one seemingly stable variable: B-Schools Vie for Startup Crown.
Yet, what if you're already beyond the stage of pondering whether business school makes sense for entrepreneurship, and instead face the prospect of committing to business school with the knowledge and hope that pursuing an MBA might dovetail well with starting your own new venture?
For those in this situation, there is a way to "hack" the business school experience – so called because it represents an unorthodox approach to the traditional timeline and academic progression between year-one and year-two (in most MBA programs), and because the recommendation itself is in the spirit of flexible thinking and ingenuity that should go hand-in-hand with new venture initiation.
First, it makes sense to decide whether you are truly seeking to start your own business, or merely seeking to experience the start-up realm by working for someone else's new venture or using the MBA internship to experiment with and satisfy your curiosity about the start-up environment before returning to a prior industry or employer (an easier proposition for those who are not leveraging the MBA in order to career-switch). In my experience, there are generally two types of first-year MBAs who self-identify as being fundamentally ready to start a new business and willing to make the necessary sacrifices to do so.
The first type is that student who simply has lost the capacity to work for other people. This is not meant to be glib; there are those first-year MBAs for whom the thought of being part of an organized, existing institutional framework (whether they ever were part of one or not) is anathema. This student's approach to entrepreneurship is less about realizing a specific business model, creating a new product or service, or pursuing a passion for a specific technology per se, but rather reflects a deeply personal choice regarding self-actualization and sculpting one's work environment to meet individual criteria and tastes. I find that the number of students who fall into this category is always very small, and those who are in it tend to know who they are prior to the start of school (this isn't the sort of thing one suddenly discovers about oneself in the process of taking the MBA core).
The second type of MBA entrepreneur is that student for whom there may always be ways to gain new skills and knowledge (including by virtue of the learning that occurs during business school) as well as ways to become a stronger professional and better manager, but for whom a critical mass of the necessary entrepreneurial ingredients – a singular passion, a well-formed business idea, pre-existing clients or valuable contacts, interested investors, patents, a deep specialization or esoteric marketplace knowledge, etc. – are already in place at the start of business school.
For this category of student, deciding whether or not to pursue entrepreneurship involves an assessment of the trade-offs and opportunity costs of starting a new venture during school, and requires having a strategy and approach to new business formation that minimizes risk and maximizes all of the unique resources, relationships, and developmental opportunities that exist in the business school environment and that are very difficult to recreate outside of that context.
If you are starting school with a strong desire to form a new business, there is a way to hack the business school experience in order to improve your chances of success and also minimize the downside in case your new venture fails. Tune in next week for a step-by-step guide and recommendation for how to reconcile and integrate being an MBA with becoming an entrepreneur.
—
Ivan Kerbel – bio:
Ivan Kerbel is the CEO of Practice LLC, an educational services firm that conducts an intensive, annual pre-orientation program for newly-admitted MBAs, The Practice MBA Summer Forum.
Ivan served previously as Director of the Career Development Office at The Yale School of Management and as a Sr. Associate Director at Wharton's MBA Career Management office. He is a Wharton MBA alumnus and a former management consultant at Katzenbach Partners, a New York City strategy consulting boutique. Ivan can be reached via LinkedIn.