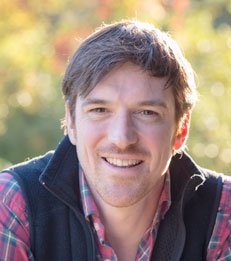 Conor Grennan, an alumnus of New York University's Stern School of Business, will become the school's dean of students for the MBA program effective tomorrow, the school announced today. In his new role, Grennan will serve as a liaison between the Stern's administration and its more than 2,500 full-time and Langone MBA students.
Before attending Stern's full-time MBA program, Grennan founded non-governmental organization (NGO) Next Generation Nepal, which has rescued approximately 500 trafficked children in post-war Nepal and reconnected them with their families. While at Stern, he wrote Little Princes: One Man's Promise to Bring Home the Lost Children of Nepal, a New York Times best-selling book chronicling motivations for and experiences with his NGO. Grennan earned his MBA from Stern in 2010 and served as president of the student body during his second year there.
"Conor instantly grasps what we mean when we say we're in the business of inspiring future leaders to create value in the world because he has transformed our promise into real outcomes in the real world," Peter Henry, dean of NYU Stern, said in a statement. "Conor is a bridge builder who successfully discovers unforeseen opportunities to make a meaningful difference where business, society, culture and people intersect," he continued.
Before earning his MBA, Grennan worked for international think tank EastWest Institute as a project manager in the Czech Republic overseeing parliamentarians from eight Balkan countries and the European Parliament to help harmonize legislation between the countries. He later led policy development for post-conflict democracy building in South Eastern Europe as deputy director of the Program of Security and Governance at the EU headquarters in Belgium. He founded Next Generation Nepal in 2006 and will continue as a member of its Board of Directors.
This year, His Holiness the Dalai Lama named Grennan a recipient of the Unsung Heroes of Compassion, the Huffington Post named him one of its "Game Changers of the Year" in 2011, and his book is required reading in numerous colleges and universities around the country.