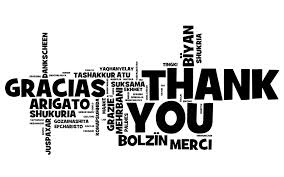 Do you know about the Working Languages program at UNC Kenan-Flagler School of Business? It's a series of courses designed to help business students develop communication skills in foreign languages that will allow them to thrive in today's increasingly international business environment. So far, nearly 400 students have taken part, the school reports.
Working Language courses are offered to both undergraduate business and MBA students through the Global Business Center (GBC), with partial support from a CIBER grant from the U.S. Department of Education. Currently, Spanish, Portuguese and Mandarin classes are available. Participants in the Working Language program learn through a combination of classes, online exercises and conversation hours with native speakers. Interest in the program is growing, the school reports. This year, 92 MBA and undergraduate business students have taken a course, up from 56 last year.
"Students in the Working Languages classes work hard on increasing their language capacity and enjoy the hands-on exercises in class, such as case studies and a simulation called 'mini mission,' because they are aware of the tremendous benefits that speaking another language brings in today's global business climate," Julia Kruse, GBC executive director, said in a statement.
The Working Languages program is unique in that it challenges participating students to tackle real business topics in the language they are learning – through conversation, hands-on business exercises, and simulated real-life situations that require students to interact with native speakers from a range of industries to complete business oriented-tasks.
"The Working Languages class has been a great opportunity to practice Spanish in a business setting. Giving a formal presentation in a second language was a great challenge and made me appreciate the difficulties my international classmates have on a daily basis," Zach Shapiro, MBA '15, said in a statement.
Learn more about the Working Languages program at UNC Kenan-Flagler.