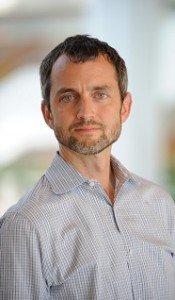 The American Economic Association last week awarded the 2014 John Bates Clark Medal to a professor at the University of Chicago Booth School of Business. Chicago Booth Professor Matthew Gentzkow won the top honor, which is awarded each year to an American economist under the age of 40 judged to have made the most significant contribution to economic thought and knowledge.
The Clark Medal, named after American economist John Bates Clark (1847–1938), is considered one of the two most prestigious awards in the field of economics, along with the Nobel Prize in economic science.
"Matt is an exceptional researcher, and it's great to see him receive this well-deserved recognition," Chicago Booth Dean Sunil Kumar said in a statement. "Matt is the most accomplished of a set of rising stars at Booth who are truly outstanding economists. We have the greatest expectations of him going forward."
Gentzkow studies empirical industrial organization and political economy, with a specific focus on media industries. His most recent studies have looked at political bias in the news media; the impact of television on society from several perspectives; and questions of persuasion.
"Matthew Gentzkow has made fundamental contributions to our understanding of the economic forces driving the creation of media products, the changing nature and role of media in the digital environment, and the effect of media on education and civic engagement," according to the American Economic Association's Honors and Awards Committee.
"He has been a pioneer in the area of media economics, defining questions appropriate to the changing media landscape. His work is creative without sacrificing quality. He has established himself as a role model in both substance and execution."
Gentzkow joins several other members of the University of Chicago community who have won the award, including Kevin Murphy, Gary Becker, Milton Friedman, Jim Heckman and Steve Levitt. Some 40 percent of Clark Medal winners go on to win the Nobel Prize in Economic Sciences, the school reports.
Learn more about Chicago Booth's most recent Clark Medal recipient.