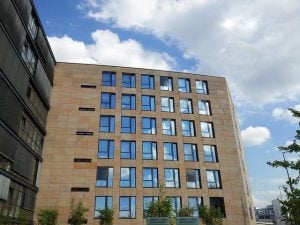 Taking the place of our weekly career strategy column by Ivan Kerbel, Common Bond has offered their take on how to succeed at a startup, no matter what the stage of your career. 
You've signed the offer and sighed with relief: you're just weeks away from joining an innovative startup in your dream role.
If you've never worked at a startup before now, you're in for a wakeup call. You'll enter a completely new professional environment, where you'll face sole ownership of your workstream, turnaround times that occur at light speed, and the chance to actually grow a business.
MBAs can bring great things to the table at any firm, but it takes special grit to excel in a startup. Here are five ways to start the summer strong:
1. Learn everything (really) about the company and industry. That weeklong orientation or onboarding period from your last job? Think again. Whether you're an MBA intern or a full-time hire, don't assume much training is ahead. Be sure you're absolutely up-to-date on the industry landscape and your company's recent initiatives so your employer doesn't need to clue you in.
2. Prepare beyond your functional area. Cross-functional knowledge is the first step to diving in on day 1 and, ultimately, collaborating with teammates who love working with you. That means that if you're a finance manager, review the firm's latest marketing campaigns and PR placements, and if you're on the design team, learn the names and brand of every investor.
3. Take nothing for granted. You may find yourself in a leaner workspace than ever before, perhaps using your personal phone for sales calls or bringing your own laptop on site. Resolve any logistical questions ASAP to ensure you're ready to go. At the most basic level, determine what materials you'll need for your first day – including identification and personal documents – and any other preparation your employer suggests.
4. Prime your network. No matter your title, everyone is in "business development" at a startup. Make a note of any connections who may benefit from your firm's servicers, and set reminders to make contact before your first week on the job is up. Also, reconnect with any contacts who have prior experience working at the company – for instance, last summer's MBA interns from your business school – to get their insights now that you've accepted the offer.
5. Add a personal touch. Take a stab at defining your 30-, 60-, and 90-day deliverables on your own. Arrive on your first day with a clear idea of your goals and how you'll hit them over the next few months. In the process, you'll get some fresh ideas while you're still an "outsider" to the brand. That way, when you're actually given direction, you'll be able to ask the right questions and execute on the best ideas.
Sound like a tall order? Don't worry – you've probably been hand-picked for your ability to hit the ground running. You might even be surprised at how much you can contribute, especially with some old fashioned elbow grease. Welcome to startupland!
Kaitlin Butler writes on savings, simplicity and social good at CommonBond, a student lending platform that offers MBA students and graduates lower rates, exceptional customer service, and a commitment to community. Read more on CommonBond's community blog, @CommonBond, and Facebook.