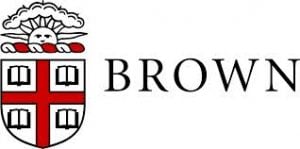 The governing body of Brown University voted earlier this month to begin issuing a master's in business administration for the first time – to graduates of a collaborative 15-month executive MBA program the school has offered since 2011 with Madrid's IE Business School, according to a report in Bloomberg BusinessWeek.
Previously, graduates of the program received a degree only from the Spanish school. In conferring its own degree, Brown now leaves Princeton as the only school among the Ivy League to not issue an MBA degree of any sort.
The Brown University Corporation, which governs the Rhode Island university, approved a proposal presented to the faculty earlier this year to beginning issues its own degree to students who complete the EMBA program, which Brown hopes will lead more students to apply to the program, according to the Bloomberg BW article.
The IE Brown EMBA program is an unconventional one – Bloomberg BW called it "an aardvark among EMBA programs" – that provides courses ranging from corporate strategy and supply-chain management to "the shared history of slavery and capitalism." It has attracted a diverse group of applicants by promising to broaden their view of the world with offerings beyond the accounting, marketing, and quantitative courses often associated with traditional MBA programs.
"This is stuff that MBAs aren't hearing about in other places," Seth Rockman, Brown associate professor of history, told Bloomberg BW. Rockman teaches the course on slavery and capitalism, which leads students to examine the mobilization of public and private capital and accounting principles that developed as part of slave-trading businesses.
"The vast majority of our current [students] and alumni would not have opted for an MBA if not for us," Ulrike Klaussner, the Madrid-based executive director for the IE Brown program, told Bloomberg BW, adding that the most recent graduating class included 20 different nationalities among its 30 students, twice as many of whom worked in public service as financial services.
Brown does not have plans to build a business school from scratch, Karen Sibley, dean of the School of Professional Studies at Brown, told Bloomberg BW. Instead, it plans to continuing adding executive degree programs in areas in which it already has expertise. It currently features a master's degree for health-care executives and has plans to roll out executive master's for leaders in engineering and cybersecurity. Sibley called the programs "a very sensible attempt to leverage the talents and capacities that we already have."
Learn more about Brown's decision to issue its own degree for its collaborative EMBA with IE Business School.