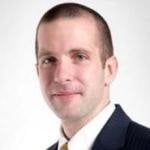 In case you've missed it, Clear Admit Admissions Counselor Jon Fuller has been sharing his MBA admissions expertise and answering readers' questions on the Poets&Quants MBA blog in recent months. Fuller came to Clear Admit last year from the University of Michigan's Ross School of Business, where he was the senior associate director of admissions for four years.
The "Best of Jon" compilation, which ran today on Poets&Quants, features Fuller's responses to readers' questions tackling a wide range of topics, from how admissions committees weigh GPAs from tougher majors and programs to how to get off the waitlist. He also serves up some general advice to help prospective applicants avoid repeating mistakes some of their peers have made.
Among his words to the wise: quit talking and take your GMAT, stay active in professional and community organizations, show interest in specific schools, don't take time off, be specific and don't wait too long to enroll.
We think each of his recommendations is worth reading in its entirety – as are his responses to specific questions. See for yourself by reading the complete Poets&Quants piece here.
You can submit your own questions for Jon to Poets&Quants here or contact him directly for professional individualized admissions consulting at Clear Admit.