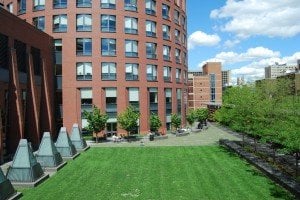 A University of Pennsylvania study of massive open online courses (MOOCs) offered by its Wharton School reveals the online courses present an opportunity for business schools to expand to under-served markets rather than a threat to their traditional business programs. The study findings were published today in the Harvard Business Review.
The study – led by researchers Ezekiel Emanuel, Penn's vice provost for global initiatives; Gayle Christensen, executive director of Penn Global; and Brandon Alcorn, Penn Global project manager – is the first of its kind to focus specifically on MOOCs offered by a business school. The researchers surveyed more than 875,000 students enrolled in nine MOOCs offered by Wharton.
Contrary to some concerns about MOOCs – namely, that by offering course content for free business schools risk losing paying applicants to their flagship programs – the Penn researchers found that the courses are instead helping business schools reach new student populations.
The researchers identified three main new student populations registering for Wharton MOOCs: students from outside the United States, especially those in developing countries; foreign-born Americans; and under-represented American minorities. Indeed, 78 percent of survey respondents came from outside the U.S., with about 45 percent from developing countries. Of U.S. individuals enrolled in the Wharton MOOCs, 35 percent are foreign born. Finally, 19 percent of Wharton's American MOOC students are under-represented minorities, the survey found.
By comparison, the Wharton two-year MBA program counts only 45 percent of its students as foreign and only 12.9 percent of its U.S. population as foreign-born. Of all students enrolled in traditional MBA programs at nine of the top U.S. business schools, just 11 percent are under-represented minorities.
The Penn study on Wharton MOOCs also revealed that completing an online course is not the most important outcome for the majority of the students who take them, a finding researchers took to imply that the business model some schools are adopting – of charging for certificates of completion – may not be the smartest choice.
Read more about the Penn researchers' study on Wharton MOOCs at HBR.org.