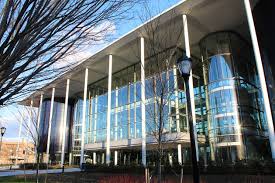 Yale School of Management (SOM) next week will welcome faculty members from the 27 business schools that are members of the Global Network for Advanced Management as part of a four-day program designed to foster collaboration around issues of sustainability.
The program, organized by the Yale Center for Business and the Environment, will begin on July 21st. The faculty event is an outgrowth of the network's successful Global Network Weeks, which drew together students from the various member schools for weeklong courses with colleagues from peer schools.
Faculty taking part in the Global Network Week will hear representatives from the World Business Council for Sustainable Development present that organization's Action2020 plan to enhance sustainability practices at leading global companies. (The council recently partnered with Yale SOM and the Yale School of Forestry & Environmental Studies.) Participating faculty can also take part in a range of panels and break-out sessions focusing on global natural resource issues as well as on designing new potential Global Network Courses on sustainability topics.
"The goal is to create a collaborative environment where these two networks—one of multinational companies and one of top global business schools—can find the common areas where business schools can improve the impact businesses are having," Stuart DeCew, program director at the Center for Business and the Environment, said in a statement.
"People in multinational companies and NGOs are interfacing with their colleagues in China, India and Norway all at the same time to solve these problems," DeCew added. "We need to find ways to work on these problems with a global mindset and do it effectively."
Learn more about next week's Global Network Week for faculty at Yale SOM.