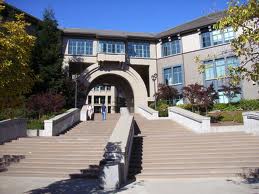 The Dean's Speaker Series kicked off last week at the Haas School of Business at the University of California at Berkeley, featuring Jamba Juice CEO James D. White discussing how he led the company through a turnaround to emerge as the nation's largest fresh juice and smoothie retailer.
White talked about how he led transformational change – which in his case meant shifting the business model to include more franchises than company-owned stores. Through innovative leadership, he took a company that when he joined in 2008 was facing management and profitability challenges and helped it navigate the recession and come out the other side bigger and stronger than ever. Today, Jamba Juice has 854 stores globally, 551 of which are franchises. Within the next five years, it hopes to add 500 new stores nationwide.
White was just the first in a lineup of management superstars scheduled to visit the Haas campus this fall as part of the Dean's Speaker Series. This week, the school will welcome Duncan Niederauer, former CEO of the NY Stock Exchange Group.
Scheduled speakers later this fall include Deanna Berkeley, the president of Alice + Olivia; Janet Napolitano, president of the University of California and former United States Secretary of Homeland Security; and Biz Stone, co-founder and CEO of Jelly Industries and co-founder of Twitter.
The Dean's Speakers Series, made possible in part by the Mary Josephine Hicks Distinguished Speaker Series Fund, focuses on distinguished leadership. Particular emphasis is given to discussion of how to create organizations that nurture innovation.