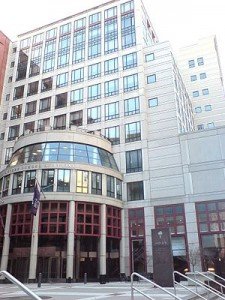 The New York University (NYU) Stern School of Business late last month appointed Roxanne Hori to serve as its associate dean of corporate relations, career services and leadership. Hori joins Stern from the Kellogg School of Management at Northwestern University, where she led career management and corporate partnership for many years.
In her newly created role at Stern, Hori will be charged with building and managing corporate relationships to support career development for the school's MBA students and alumni.
"As new industries emerge and grow, redefining the nature of the workplace and creating new means of value, it is essential that we identify and build strong relationships with the leading companies of the 21st century," NYU Stern Dean Peter Henry said in a statement. "Roxanne Hori, with her proven record of leadership in both corporate and university roles, is well positioned to establish crucial links among our students, alumni and corporations."
Hori brings more than 35 years of industry and higher education experience. At Kellogg, as assistant dean, director of career management and, most recently, associate dean of corporate partnerships, she led the team that provided career services to more than 3,000 students in Kellogg's full-time, part-time and Executive MBA programs, as well as to 50,000 Kellogg alumni. She is credited with creating numerous programs to help increase job placement and alumni satisfaction.
Prior to her work at Kellogg, Hori led recruitment at Northern Trust Company and worked in human resources at Arthur Young & Company and Arthur Andersen & Co. She currently serves as board chair of the Forté Foundation.
Learn more about Hori's appointment as NYU Stern's new associate dean of corporate relations, career services and leadership.