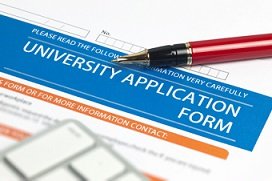 MBA@UNC, the online MBA program at the University of North Carolina's Kenan-Flagler Business School, has just released a new MBA application guide designed to aid prospective applicants in the admissions process. Though produced by Kenan-Flagler, the guide was designed to serve as a resource for students applying to any business school.
Through a series of online articles, MBA@UNC has compiled best practices along with tips and advice for preparing the strongest possible MBA application. Articles in the series delve into topics ranging from choosing between the GMAT and the GRE to how to secure strong letters of recommendation. You'll also find posts devoted to strengthening your resume, writing compelling essays and acing the interview.
Because the guide was designed to appeal to all prospective MBA applicants, don't expect to find specific tips on how to answer Kenan-Flagler's essays, what interview questions to expect or in-depth descriptions of how the school's admissions process unfolds. But as a general resource, this brief, succinct compilation of articles is worth a read.