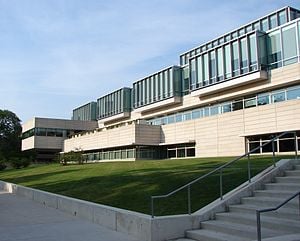 A new partnership between the University of Chicago Booth School of Business and the University of Illinois (U of I) College of Engineering promises to spur entrepreneurship by allowing top MBA and engineering students to combine their talents and expertise on joint startup ventures, Crain's Chicago Business reported last month.
Previously, Chicago Booth MBA students hoping to pursue entrepreneurial ventures requiring engineering know-how were at a disadvantage because the University of Chicago Booth has no engineering school. U of I's College of Engineering, located in Urbana-Champaign, is one of the 10 best engineering schools in the country – making the partnership with top-ranked Chicago Booth a natural fit. The collaboration is one the schools hope will prove mutually beneficial.
"We have a number of people who come to business school who have business ideas but don't have the technical skills to make them happen," Ellen Rudnick, executive director of the Polsky Center for Entrepreneurship and Innovation at Booth, told Crain's. "And there are U of I students who have ideas for new companies but don't have the business skills to figure out if there's a market."
As part of the new partnership between the schools, Booth students will work with senior U of I engineering students on potential startup projects. The partnership is expected to be particularly appealing to U of I students who participate in a year-long senior design class that requires development of a product idea and prototype, as well as to Chicago Booth students who participate in that school's New Venture Challenge. It will also be open to students pursuing startups on their own.
As part of the new initiative, one to two dozen Chicago Booth students will head to Urbana to pitch U of I engineering students, Crain's reports. Chicago Booth students responded with overwhelming enthusiasm when the idea of collaborating with U of I students was raised. Within 48 hours, 130 MBA students had expressed interest, says John Flavin, executive director of the University of Chicago's new startup center, Chicago Innovation Exchange. The Innovation Exchange, which opened earlier this fall, will house the new program, although participating students will travel between Chicago and Champaign to collaborate.
Read the complete Crain's Chicago Business article, "Booth to Partner with U of I."