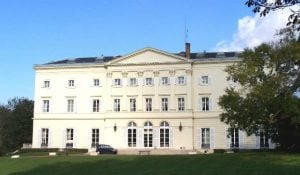 HEC Paris now offers a special global enrollment program designed to serve as an accelerator for business executives looking to spearhead socially responsible or sustainably focused projects or new business lines, the school announced earlier this month.
Called 'Inclusive Business and Value Creation,' the program is taught by faculty of the HEC Paris Social Business Chair together with representatives from Ashoka, a global network of leading social entrepreneurs, and Hystra, a consultancy specialized in inclusive businesses. It is intended for senior management with at least 10 years' experience who play a role in determining the strategic direction of their companies.
The initiative was commissioned by three industry leader sponsors – Danone, Renault and Schneider Electric – as a pilot program for business executives. It is delivered twice a year for different audiences in different locations.
As part of its first edition last June, participants from social business Chênelet in northern France spent 3½ intensive days developing projects focused on access to water and medicine and energy and waste management. The hands-on learning approach included close work with a project tutor as well as peer-to-peer coaching.
Participants also have follow-up opportunities with HEC Paris faculty and establish valuable networks with alumni and partners of the program. They also can take part in an optional six-month tutorial project.
The second intake is scheduled for March 2015 in Kenya. Delivered in English, it will be tailored for business executives operating in emerging markets.
Learn more about HEC Paris's "Inclusive Business and Value Creation" open enrollment program.