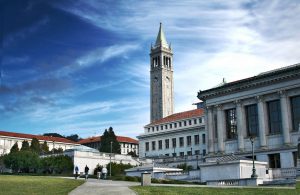 The following UC Berkeley Haas MBA admissions interview questions were provided by an applicant:  
I was set up with an Alum in NYC via email and coordinated a time/date/location that worked for both of us.

We met for lunch a a quiet restaurant in the neighborhood I work in at her request. 

She asked me 4 questions.
1. Walk me through your resume
2. Why and MBA now?
3. Why Haas?
4. Any questions for me.

I then asked about her experience in the MBA/MPH program and at Haas in general

Then we spent the next 30 minutes just talking about what she liked about Haas.

The interview was very casual and I was surprised at how informal it was compared to all the other interviews I had been on. 

My interviewer was very personable and made me feel really good about the Haas program.
For more UC Berkeley Haas MBA admissions interview questions, visit our Haas Interview Archive!