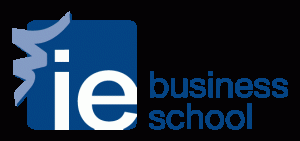 The Global Corporation Center, launched last spring by Spain's IE Business School and EY (formerly Ernst & Young), will focus its research on three main issues: the valuation of intangible assets, corporate diplomacy and digital transformation, IE announced last month.
IE and EY partnered to launch the new center last April, which will offer workshops, publish research reports and look at challenges, key trends and strategies for 21st century business organizations.  "Globalization is influencing countries as well as people and businesses," said Francisco Navarro, vice dean of IE Business School, who serves as the center's director. "The Global Corporation Center will examine the impact of this new scenario on corporate strategy."
As part of an event last month, the center provided greater specifics on what its areas of focus will be and announced an advisory board made up of prominent global business leaders. In addition to diving into how to value intangible assets and unpacking corporate diplomacy, the center's research initiatives will look closely at the digital transformation now underway within the world's leading corporations, including how knowledge is managed and distributed, new business models involving mobile business and the growth of the sharing or collaborative economy.
Among those named to serve on the center's advisory board were Germán López, president of Volvo Car España; Gustavo de Arístegui, Spain's ambassador to India; Santiago Fernández-Valbuena, general director of strategy and adviser at Telefónica; Marcos de Quinto, global marketing manager at Coca Cola; Marijo Bos, founder of Multimedia Plus and president of the Professional Women's Network; Juan Antonio Zufiría, general  manager of IBM Global Technology Services for Europe; and Antonio Pina, president of Deutsche Bank España.
At the December 11th event, Mediaset España Vice President Giuseppe Tringali, who serves as the Global Corporation Center's president, summarized the center's main objective as researching, mapping and understanding the "clever global company" of the 21st century. This company, he added, will perfectly combine technology, talent and awareness, global vision, performance and local integration, innovation and creativity with a profound knowledge of consumers.
IE Business School Dean Santiago Iñiguez de Onzoño, for his part, hopes the new center will serve an open platform of knowledge and innovation, where IE professors and researchers, together with EY experts, will help develop new business models. "These models will transform a society that has used lineal knowledge to build added value into another kind of society where knowledge, and consequently its business paradigms, are exponential," he said in a statement.
Learn more about the research initiatives of the Global Corporation Center.