Are you curious about how your peers are doing as they navigate the MBA admissions process? If so, you'll be pleased to learn about the launch of Clear Admit's MBA LiveWire! The MBA LiveWire shows admissions results submitted by our site visitors in real time. You can use the LiveWire to check out the profiles of applicants who have been accepted, rejected, invited to interview, or waitlisted at top business schools! If you have received an invitation or decision notification, you can also share your results to help other nervous applicants.  MBA LiveWire entries are anonymous and take only a few seconds to submit.
Below is a snapshot of the LiveWire, but we recommend that you take a look for yourself to stay on top of the latest results.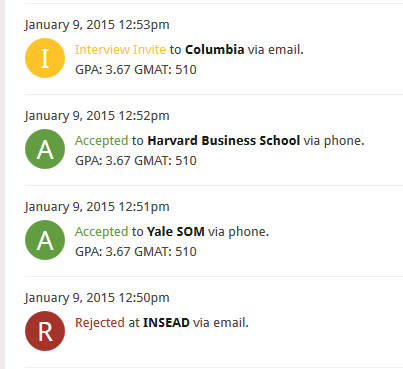 View the results or submit your own!