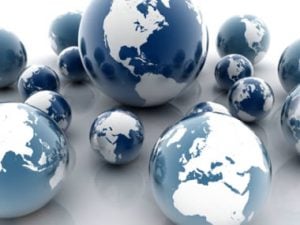 Leading business schools from the United States, Spain and Italy have united to launch a new program designed to prepare senior executives to meet the demands of organizations doing business in today's incredibly global world.
Called the Global Advanced Management Program (GAMP), the initiative brings together Georgetown University's McDonough School of Business, Madrid's ESADE and Milan's SDA Bocconi of Management for an innovative executive education offering that will take participants to three different continents. GAMP participants will meet for three one-week modules held every two months.
During the first module, at Georgetown McDonough in Washington, D.C., participants will look at the complex circumstances shaping the world today and their impact on business. Next, participants will convene in Asia, where the Antai College of Economics and Management (Jiao Tong University, Shanghai, China) will host a second module analyzing emerging global business models. The third and final module will take place at ESADE in Madrid and will help participants hone the leadership skills required at highly international companies.
"Today, management is a complex and fast-changing art," Sandro Castaldo, SDA Bocconi director of the executive education open programs division, said in a statement. "SDA Bocconi joined ESADE and Georgetown University with the aim of producing one of the best global executive courses in management. Blending the knowledge of three top faculties, GAMP is truly a new type of program that is able to offer a unique, intensive, in-depth training experience."
By hosting modules on three different continents, GAMP gives participants a crash course in the real-time challenges facing leaders in the global marketplace. The format was also designed to help participants expand their network to include new countries and cultures.
GAMP will also feature several special components, such as a CEO Forum, a Wellness Plan and a Ground-field Exposure Lab, to truly differentiate it from other global leadership executive education offerings.
Georgetown and ESADE have previously collaborated on a joint global program, and further partnering with SDA Bocconi will deepen its local and international know-how and content, says Michele Quintano, ESADE executive education director for open enrollment programs. "It will also allow participants to access one of the world's biggest alumni associations – and the biggest one in Europe – which represents more than 140,000 alumni in 180 countries, Quintano continued. "As the world becomes more integrated, executives are looking for learning partners that combine top-notch expertise with local capabilities and relevance."
Learn more about the new Georgetown-ESADE-SDA Bocconi Global Advanced Management Program.