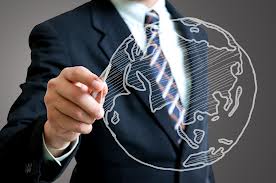 Spain's IESE Business School has partnered with the China Europe International Business School (CEIBS) to launch a new joint program targeting senior business leaders whose work crosses international borders. Called the World Executive MBA, the program launched in January and is designed to help participants hone their leadership skills with a particular emphasis on the challenges faced as part of managing businesses in different parts of the world.
The new program will feature modules on CEIBS and IESE campuses across five continents. Specifically, modules are scheduled to take place in Shanghai, Shenzhen, Barcelona, New York, Munich, Silicon Valley, Sao Paulo and in strategic locations in India and Africa. Participants selected for the program will be chosen strategically, in part to have the group as a whole represent a broad diversity of geographies, backgrounds, roles and sectors.
To cater to executives from a variety of regions, the program format will be blended. Residential modules at CEIBS and IESE campuses will complement online modules. Both courses taught as part of the residential modules and those taught online will follow the case study method and will be taught by expert faculty from both schools.
Though the program is new, the collaboration between the two schools is not. IESE and CEIBS have been partners in a range of programs for 20 years, including a Global CEO Program, a Global CEO Program for China and a joint PhD.
Learn more about this new World Executive MBA program from IESE and CEIBS.