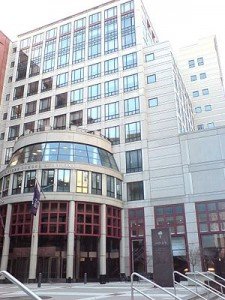 Though many leading business schools prefer MBA applicants who have acquired at least a few years of work experience after college, NYU Stern School of Business features a special scholarship designed specifically for exceptional college seniors who seek to pursue a full-time MBA immediately after graduation.
The William R. Berkley Scholarship Program, established in 2013, covers the full two-year tuition and fees for NYU Stern's full-time MBA program. It also provides a housing stipend of $18,000/year and an additional $10,000/year stipend for books and other expenses. Successful entrepreneur William R. Berkley (BS 1966) created the program that bears his name with a $10 million donation. He pursued his MBA at Harvard Business School immediately after graduating from Stern and wanted to provide similar opportunities for other aspiring young students like himself.
"At 22 years old, I had big ideas and I was incredibly eager to get started. I knew the tools of an MBA would be essential, and I had no time to lose," he said in a statement. "I had the rare opportunity to pursue my passion at a young age, and we want to bring to Stern the brightest students in the world who are ready to do the same."
NYU Stern plans to select a few Berkley Scholars each year. To be competitive, applicants for the scholarship must demonstrate both exceptional academic performance and significant potential to contribute to business and society. In addition to the generous funding, Berkley Scholars will also have special key contacts within the school's administration, NYU Stern notes.
To be considered for the fall 2015 scholarship, interested college seniors must graduate between December 1, 2014, and July 31, 2015. They must also submit a full-time MBA application to NYU Stern during their senior year by any of Stern's application deadlines. (March 15th is Stern's remaining deadline this year.)
Both domestic and international applicants are eligible, and no separate application is required for the scholarship. Interested applicants need simply check the corresponding box on the application to indicate they would like to be considered for the scholarship.
Learn more about NYU Stern's Berkley Scholarship for exceptional college seniors.