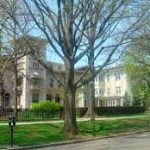 A recent applicant provided us with their Yale SOM MBA admissions interview questions:
There's a video of Bruce Delmonico explaining the video process, and then unlimited opportunities to practice listening to video questions and recording your answers. Once you're ready, you move onto the next portion and a 3 separate videos of members of the adcom reading different questions come on, with a prep and answer period after each question. At the end, you don't get to view your video answers and you are done. Now onto the questions:

1. What do you think is the biggest challenge facing leaders today?

2. What is something you have done recently to grow your network?

3. Some people argue that as globalization progresses, the differences between countries decrease. Do you agree or disagree?

Very best of luck! I had no idea what questions were coming and I did horrible but still got an interview invite (which is on campus, tomorrow) so just have fun with it! Try to show your poise and personality.
For more Yale SOM MBA admissions interview questions, read our Yale SOM Interview Reports Archive!