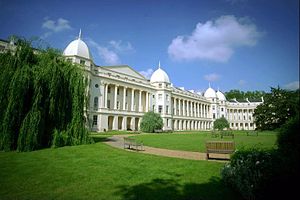 London Business School has partnered with Lloyds Banking Group for a second year to offer four £30,000 scholarships to female MBA students, the school announced this month. The scholarships are part of the school's continuing effort to encourage women to pursue post-graduate management education.
The Lloyds Scholarships for Women program launched in 2014. Through it, scholarships will be awarded to MBA candidates who have been accepted into LBS's full-time program for its 2015 intake. They are available to female candidates who have lived in the United Kingdom for three years or more.
Maddy Cross, a current beneficiary of the Lloyds scholarship program, chose to pursue an MBA to enhance her existing career in digital marketing. "I already feel that I have more opportunities open to me now than I did beforehand and having benefited from a Lloyds Scholars MBA Scholarship for Women I feel confident in my future as a leader in business," she said in a statement.
Lloyds will also fund one additional scholarship for a current Lloyds employee to study for a part-time LBS Executive MBA in the 2015-17 cohort, the school reports.
Learn more about scholarship opportunities at London Business School.