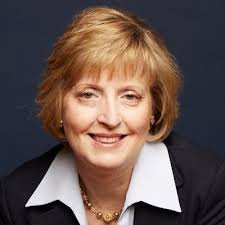 Alison Davis-Blake, the first female dean at the University of Michigan's Ross School of Business, will not seek another term when her current five-year term expires next year, she announced in memos to the school's students and staff today. One of just nine female deans leading a top-tier business school in the United States, Davis-Blake said she hopes to focus on "the broader problems and opportunities facing universities."
Appointed in July 2011 by former President Mary Sue Coleman and former Provost Phil Hanlon, Davis-Blake came to Ross from the University of Minnesota's Carlson School of Management, where she also served as dean. "During the past decade, I have learned that I particularly enjoy working with faculty, staff and students to stabilize challenging situations and then create momentum towards extraordinary positive performance," she wrote in an email to the Ross staff. "Together, we have created that momentum at the Ross School."
During her tenure, she helped launch a capital campaign that has raised more than $213 million, including increasing donations by 37 percent each year, she noted in her email. She also cited the role she played in helping to strengthen the faculty and doctoral program and in increasing the school's global footprint. According to the school's website, she helped hire 25 tenure-track faculty members and 30 lecturers, representing a full 27 percent of the current teaching faculty at the school. She is also credited with increasing international learning opportunities for students by 89 percent and for forming 17 new partnerships with universities around the world.
"I am proud of the work we have done together to secure the Ross School's position as one of the best business schools in the world," she wrote.
Her decision to announce her departure a full year before stepping down is both to give the school ample time to identify a successor and to not jeopardize the ongoing capital campaign, she says. "It is very difficult to look [prospective] donors in the eye and ask them to invest in the university and you when you have one foot out the door," she told the Financial Times. "This is much fairer."
Davis-Blake will leave Ross once her term expires on June 30, 2016.