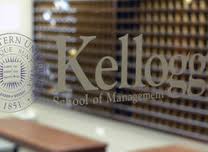 From the very latest in how to market consumer packaged goods (CPG) to the finer arts of persuasive data visualization, a new series of classes and boot camps at Northwestern's Kellogg School of Management is giving MBA students there the tools they need to stay current in the ever-evolving world of business.
Kicking things off last month, the Kellogg Marketing Club partnered with CPG giant Kraft to offer a day-long boot camp designed for first-year students preparing for summer gigs with CPG firms. Kraft company leaders led the boot camp sessions, which covered topics ranging from channel relationships to Nielsen ratings.
"The purpose of the boot camp was to give first-year students some exposure to concepts that they will encounter in their consumer packaged goods internships, but are not necessarily covered in the first-year curriculum," says Eric Leininger, clinical associate professor of executive education, who directs Kellogg's Chief Marketing Officer Program.
"A summer internship is the quickest way to spend 10 weeks I have ever encountered," said Kellogg second-year student and Marketing Club member Matt Benson. Benson worked together with classmate Dan Rubin-Willis to help launch the initiative "so that interns could hit the ground running even faster," he said.
In addition to face-to-face interaction with Kraft execs, the boot camp also included an impromptu session led by Professor Julie Hennessy on the best ways to get feedback from a summer internship boss.
Based on the success of this year's trial run, students in other industries may benefit from internship primers down the line. "We plan to expand this idea to cover the tech and pharma industries next year," Leininger said.

Crash Course in Consulting, Complete with Jet Lag
Also new this past spring was an innovative course in which Kellogg MBA students partnered with students in Spain and Hong Kong to get a taste of what it's really like to be a globetrotting consultant. As part of the new "International Growth Lab," Kellogg students tackle real-world problems facing an international business, working alongside students from ESADE Business & Law School in Barcelona and the Hong Kong University of Science and Technology.
Through a combination of regular video-conferences and travel to work in person with their counterparts around the globe, participating students get to experience the jet-setting rhythm of management consulting first hand.
"They'll be real consultants, doing a real consulting project, making real recommendations to clients," said Harold Sirkin, who runs the lab. Sirkin, an adjunct professor of strategy at Kellogg, is also a senior partner and managing director at The Boston Consulting Group in Chicago.
More Than Just a Pretty Visualization
Also on offer for the first time this past spring, a new course entitled "Visualization for Persuasion" teaches students how to combine empirical evidence, cognitive science, computer science and graphic design to help sell ideas. Taught by Kellogg Professor of Leadership and Organizational Change Brian Uzzi and Associate Professor of Psychology Steven Franconeri, the course helps students develop data visualization skills through hands-on experience.
"People might think that visualizations are pretty and they're icing," Franconeri says in an article in KelloggInsight, the school's online magazine. "That's not true. They are indispensable, absolutely indispensable." Indeed, around 40 percent of our brains are devoted to visual comprehension, he continues. "It's critical that you use that machine."
Buzzword: Big Data
A final new course, to debut in 2016, will delve into the hot topic of Big Data. This time, Professor Uzzi teams up with Agnes Horvat, a postdoctoral fellow, to help students discern the signal from the noise as the consumer data available to companies continues to multiply.
The goal of the class, says Kellogg, it to equip future MBAs to harness wide-ranging data and glean insight into how and why people do the things they do—so they can create companies and products that consumers want.