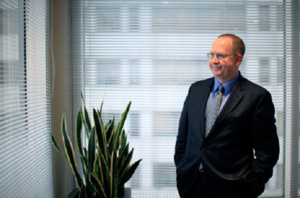 Leading French business school HEC Paris yesterday announced a new dean to succeed Bernard Ramanantsoa, who steps down at the end of August after 20 years in the role. Respected researcher and professor Peter Todd will take Ramanantsoa's place beginning September 1st, serving as the school's first-ever non-French dean.
The Canadian-born Todd, an expert in the fields of innovation management and information technologies, also brings significant experience managing MBA programs. Until 2014, he served as dean of the Desautels School at Canada's McGill University, where he himself obtained his undergraduate degree.
Midway through his nine-year tenure as dean of McGill, he led a controversial campaign to make the business school self-funding, which included an increase in annual tuition fees from C$1,700 in 2009 to C$32,500 for the 2011 intake, the Financial Times reports. "In spite of putting the business school on a collision course with the Quebec government, Prof Todd eventually won his case, arguing that higher fees were essential to maintain standards and compete with other business schools," the FT writes, noting that McGill's MBA fees before that had been less than a tenth of those charged by rival Canadian schools.
HEC Paris is poised for a similar transition, after the French government passed a law in December 2014 to transform the school from a department of the Paris Ile-de-France Chamber of Commerce to an affiliate institution with greater freedom to raise funds. HEC will adopt this new status in January 2016.
Demonstrated Fundraising Prowess
Todd brings significant fundraising skills, having helped secure a C$32 million naming gift from Marcel Desautels, former head of Canada's biggest commercial credit and debt recovery bureau, while at McGill. He also served as associate dean of the Bauer College of Business at the University of Houston, during which time that school was awarded a naming gift of $40 million, the FT reports.
In addition to his time in Texas and at McGill, Todd also was professor and senior associate dean at the McIntire School of Commerce at the University of Virginia from 2001 to 2005.
"Peter Todd's experience and his desire to pursue HEC's rise into a Top 10 global business school, his dual English and French speaking cultures, his expertise in the field of educational innovation, his determination and persuasiveness, his openness and collaborative spirit—these are all assets to carry forward the ambitious program of the HEC group that will gain a new dimension at the start of 2016 by adopting the status of EESC (Etablissement d'Enseignement Supérieur Consulaire)," Pierre Antoine Gailly, president of the Chamber of Commerce and Industry of Paris Ile-de-France, said in a statement.
Todd's appointment concludes an exhaustive selection process that began in January 2015 with more than 20 candidates. Todd was one seven finalists to advance to the last stage, which included an intensive interview process about their experience and strategic plans for HEC. Gailly made the final decision after consultation with Ramanantsoa.
Leading his alma mater since 1995, Ramanantsoa is credited with transforming HEC Paris by helping it become truly international, ensuring renowned academic excellence and expanding its management research.