The dean of the Stanford Graduate School of Business (GSB) today announced that he will resign at the end of the current academic year, just one year into his second term as dean, according to a post today in the Stanford Report.
"I have decided that it is in the best interests of Stanford and the GSB, two institutions that I love, that I step down," Saloner said in an email that went out to the GSB community today. Since Saloner assumed his role in 2009, the school has raised more than $500 million in private support, opened the new Knight Management Center campus and adopted a new MBA curriculum, among other achievements, the Stanford Report noted.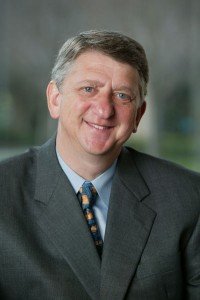 Saloner's resignation comes amid what he called a "baseless and protracted lawsuit related to a contentious divorce" between a current and former member of the GSB faculty. "I have become increasingly concerned that the ongoing litigation and growing media interest will distract all of you from the important work that you are doing and unfairly impact this stellar school's deserved reputation," he wrote in his email to the GSB community.
Saloner added that he planned to return to teaching and research as part of the school's faculty and was making the announcement now, at the start of Stanford's academic year, to allow for a smooth transition.
"It is with great regret that I accept Garth's resignation, which I know was a difficult decision," Stanford President John L. Hennessy said in a statement. "It has been a very successful tenure. Under his leadership, the business school has been a leader in transforming management education to address the world's economic challenges. He has expanded its international impact and he implemented an academic vision to train insightful, principled leaders who can drive global change. We are grateful to Garth for his service and his many contributions as dean, and look forward to his continued contributions to teaching and research at the GSB for many years to come."
The Stanford Report article went on to enumerate Saloner's many contributions to the school, which include launching the Stanford Institute for Innovation in Developing Economies (SEED) in 2011, an initiative aimed toward employing entrepreneurship and innovation coaching to improve the lives of the poverty stricken in developing regions such as West Africa. He also led the GSB 2020 strategy process to advance several other global education programs and oversaw the school's adoption of various technical innovations in distance learning. Additionally, the school has made great advances in terms of gender equity among both students and faculty with Saloner as dean—with women making up 42 percent of this year's incoming MBA class and 54 percent of the new faculty members hired in the past two years, according to the Stanford Report.
Against this backdrop of accolades, though, are whispers of scandal, according to accounts from PoetsandQuants. The litigation to which Saloner referred in his email to the GSB community includes a wrongful termination suit filed by former Stanford GSB Professor James Phills. Phills, who was fired and now teaches at Apple University, is in the midst of a divorce from current GSB Professor Deborah Gruenfeld, with whom P&Q reports Saloner was having an affair. Gruenfeld, who teaches organizational behavior and co-directs the Executive Program for Women Leaders at Stanford, is also a board member of Facebook COO Sheryl Sandberg's organization Leanin.org, started to support the advancement of women.
P&Q reportedly asked Saloner for an interview about the charges last week, following up with a detailed list of questions to the university.  "Saloner apparently made his decision to resign after declining a request for an interview and viewing the questions related to allegations in the lawsuit brought by Phills," read a post on P&Q.
Stanford Provost John Etchemendy will appoint a search committee to identify Saloner's successor.