This post has been republished in its entirety from its original source, metromba.com.
A recent graduate of the UCLA Anderson School of Management's MBA program won $150,000 in seed money during a recent competition to support innovation in life sciences technology.
Derek Herrera, winner of the award, is the founder and CEO of Spinal Singularity. The company's goal is to revolutionize the way in which people with paralysis, Alzheimer's or dementia manage the side effect of neurogenic bladder dysfunction.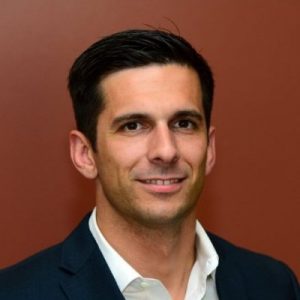 Herrera and his colleagues invented a product called The Connected Catheter as one of Spinal Singularity's projects. A one-of-a-kind device, the catheter alerts a patient when their bladder is full via mobile phone. It is equipped with an internal valve which makes the process easier and more comfortable.
Herrera is invested in this technology in more ways than one. A decorated Marine Corps veteran, he was shot in the spine during the summer of 2012, while on a tour in Afghanistan, and was instantly paralyzed from his waist down. He led the patrol during the ambush and continued to give orders after being wounded. Herrera's bravery earned him a Bronze Star for valor.
He teamed up with two schoolmates from UCLA Anderson—Alex Shen, who holds a PhD in mechanical engineering, and Zach McKinney, who is earning his PhD in biomedical engineering—to form the company. They started an IndieGoGo campaign to fund the startup, which earned $50,000 in contributions.
"What I learned after being paralyzed was that walking or mobility was not the primary issue for a lot of people who suffer from paralysis." Herrera noted.
The awards event, entitled primeUC, took place on December 2, 2015. It is part of UC President Janet Napolitano's Innovation and Entrepreneurship Initiative.