In response to our readers' interests, we are excited to have recently added a handful of new schools to the line-up of MBA programs we cover regularly on Clear Admit. The University of Maryland's Robert H. Smith School of Business is one of them. As part of our expanded coverage of Smith, we caught up recently with Full-Time MBA Admissions Director Maria Pineda.
A 10-year veteran of the Smith School's admissions office, Pineda worked in undergraduate admissions in New York City before that. "I wanted a change of scenery, so I was initially attracted to the Smith School's location, with its traditional campus setting nestled next to a metropolitan city," she says. She's also a big believer in Dean Alexander Triantis's vision of cultivating students to experience transformative change and then applying lessons learned to the workforce.
But it's the people that have kept her there. "Colleagues and faculty have the same mission: attract and develop students to be the next leaders, change makers or entrepreneurs," she says. The MBA program's small class size also lets Smith students build strong relationships while getting all of the benefits of a world-renowned university. "To me, one gets the best of both worlds!"
Read on to learn more about just how the admissions process unfolds at Smith, some of the most exciting things on tap, Pineda's take on some of the shifts taking place in graduate management education and more.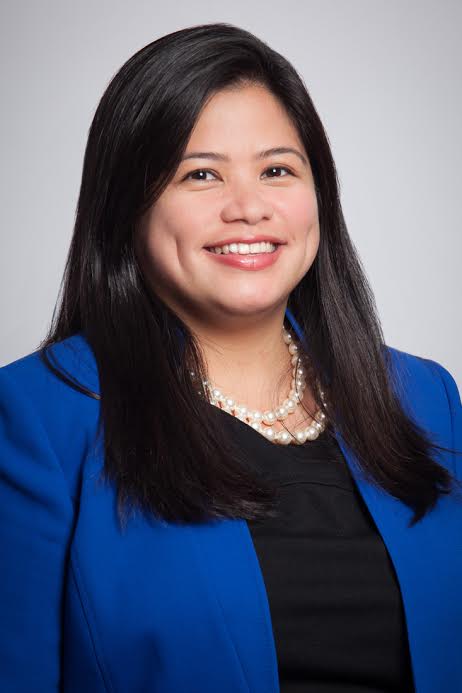 Clear Admit: What's the single most exciting development, change or event happening at Smith this coming year?
Maria Pineda: There are several things going on here at Smith and at the University of Maryland. Both our women's and men's basketball teams are doing well! There is always a new building going up on campus! However, the most exciting thing to me is our internal curriculum alignment. Outsiders probably do not see this, but this is exciting for us!
From admissions to faculty, from experiential learning to activities within the Office of Career Services, we are aligning to ensure students are maximizing their two years here. We want students to experience everything they want in an MBA program, but in the process of doing that, we want to make sure they are on track to meet their end goal: securing the job they want!
CA: What is the one area of your program that you wish applicants knew more about?
MP: If I could pick one, I would say the tight-knit community. Here at Smith, there is an innate desire to help others succeed. I know this may sound like a cliché, but it is true. For example, in the middle of finals week, one of our students who was transitioning from being a child advocate in a non-profit organization to consulting was offered an interview for her dream internship, but she only had 12 hours to prep for it.
After she told her career coach and one of her classmates about it, several people quickly volunteered to help. Within a few hours, her classmates were conducting mock interviews and case-based interviews with her. Those who had contacts in the company and those who had worked for that same company prior to the MBA helped her. She got the job! Not only did she intern there, she was offered a full-time position post-MBA with a lucrative salary and signing bonus.
CA: Walk us through the life of an application in your office from an operational standpoint. What happens between the time an applicant clicks "submit" and the time the committee offers a final decision (e.g. how many "reads" does it get, how long is each "read," who reads it, does the committee convene to discuss it as a group, etc.).
MP: Once an application is submitted and all components are complete, an admissions committee member will read the entire file. This first reader will look at the applicant's strengths and weaknesses, noting anything unique and compelling. If the first reader sees fit and potential in this candidate, the applicant is invited to interview.
Before the in-person or Skype interview is conducted, the interviewer reviews the entire application—including the first reader's notes—adding other possible questions for the applicant. These can be simple, clarifying questions or they can be more complicated, like trying to understand the applicant's decision-making process in regard to information found on the résumé.
During the interview, our expectation is that we will gather more information about the applicant than what we have on paper. We want to get to know the real applicant. What are his/her passions? What are his/her goals? We intentionally ask questions that may seem challenging to make sure when one arrives in the fall, opportunities here align with the applicant's expectations.
Post-interview, the interviewer completes an interview report that includes any new information and confirms information found in the application. The interviewer is also asked to make a recommendation on the applicant, which can be admit, waitlist or deny.
After the interview write-up is completed, the applicant is discussed in the admissions committee meeting. Typically, after an interview, we will discuss an applicant within a week or two. Yes, we sit together in a conference room and discuss each applicant! This committee is comprised of staff from admissions, student services and career services. Everyone at the table has a vested interest in who we admit, so we have very honest dialogue about each candidate and his/her potential. We spend hours every week in this meeting to ensure our outcomes align with our desired metrics and goals.
If an applicant is admitted, the application is sent to the UMD Graduate School (GS) for final review. The GS will look at the applicant's transcripts to review the academic record. International students do not have to submit transcript evaluations since all transcript evaluations are completed by the GS. They also ensure test scores are valid and that we are maintaining University of Maryland standards in graduate level students.
It usually takes a few days for the GS to get back to us. Once they formally admit an applicant, we get to share the good news with the applicant!