Profile: UCLA Anderson School Alum and Hulu CEO Mike Hopkins
This post has been republished in its entirety from its original source, metromba.com.
The omnipresence of video on demand is easy to take for granted. It can be difficult for some of us to recall a time before there were countless forms of digital media available at our fingertips.
UCLA Anderson School of Management alum and Hulu CEO Michael Hopkins (MBA, '01), is among the leaders in this ever-expanding world. Under his leadership the company has become a top competitor in the on-demand media market.
A veteran of the media industry, Hopkins formerly served as president of affiliate sales and marketing at the Fox Networks Group until taking the helm at Hulu in 2013. At Fox, Hopkins gained extensive experience in negotiating distribution deals, which made him a perfect candidate to head Hulu. An increasingly worthy opponent to other streaming services such as Amazon Prime and Netflix, the company has seen sizable growth under Hopkins, with recent reports of  more than 9 million paid subscribers.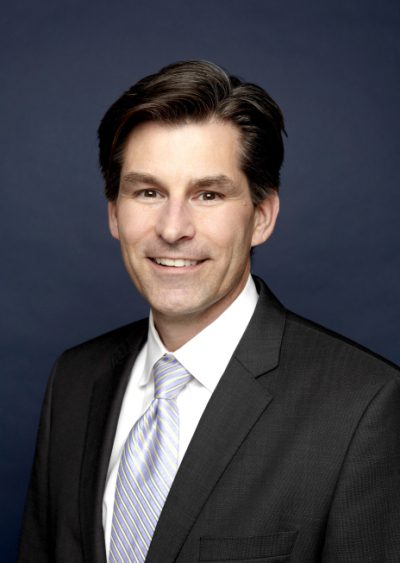 Under Hopkins' leadership, Hulu became an innovator in the hosting of original content. The company has invested $750 million in funding series that will be available only on its website. Among Hulu's other notable moves was the revival of the Fox series The Mindy Project, which the Fox network had cancelled. Hulu also recently acquired Seinfeld (shelling out $700,000 per episode), in addition to Empire (outbidding both Netflix and Amazon Prime) and South Park.
"Everybody bid on it, and we were fortunate to have the winning bid…," Hopkins said in an interview. "Part of our pitch to suppliers is, 'It's not just here's a check.' We're going to promote back to the network."
When asked about competing with the giants of streaming video Hopkins noted, "We've been very aggressive and we've stepped…up [Hulu's presence]. We are in every conversation now."
Hopkins has credited his company's success to its "network friendly" approach in the acquisition of programming. According to a recent article in Business Insider, "[Hulu promotes] original networks… when current episodes of the show are still being aired. This probably means things like leaving the original network's logo on the show, which seems to be Hulu's policy." This is in contrast to Netflix's strategy, which is to strip network branding from the majority of its programming.
On the topic of the presence of commercials on the service, Hopkins has pointed out that this is actually one of Hulu's greatest strengths. "Advertising is a big advantage for Hulu. These revenues are important for our business so we can continue to create and buy content our users want, and so it's hard to see how we'd ever do away with it. That said, giving subscribers choice in the matter is the right thing to do, and that decision has proven successful so far", he said.
With the use of the "custom integrated commercial" Hulu creates an advantageous environment for marketers, and also, it would like to believe, for viewers. This strategy combines the advertiser's brand with Hulu's, which results in a 'shared brand story' for the consumer. Hopkins has noted that streaming-content viewers can be divided into two categories—ad avoiders and ad accepters. Hulu's offering of ad-free subscriptions in addition to the lower-cost option containing ads is a strength, in that it offers the viewer the power of choice.
Hopkins' advertising strategy team intends to create increasingly individualized experiences, placing "the right ad to the right user at the right time." Future plans for the service also include offering of a larger selection of films, as well as an increased selection of original content.
See the Anderson School of Management's website for more inspiring alumni profiles.
About the Author