Knowing whether now is the right time for an MBA depends on a host of variables that are unique to each individual trying to make the decision. We were struck by a recent post on the MBA blog for the UC Berkeley's Haas School of Business that gets at a few of the different answers that helped recent MBA students there decide that the time was right.
Read on to hear how students from each of the three Berkeley-Haas programs (Full-time MBA,Evening & Weekend MBA, MBA for Executives) knew they were ready.
The following post has been republished in its entirety from its original source, the Berkeley MBA blog.
How to Know When You're Ready for an MBA
Executive MBA student Alejandro Maldonado, founder and CEO of Flow Studios, realized pursuing an MBA was essential to advancing his company. As an entrepreneur and CEO, he knew that an MBA would be good not only for himself, but also for his business.
"I have been running my company for eight years. I didn't have a formal business education, and I knew that scaling would be challenging with our B2B service. I knew an MBA would help me be better prepared to make the best possible decisions for my company and further develop my entrepreneurial career," he recalls.
Plus, Alejandro knew the EMBA program's class schedule would allow him the freedom to keep running his company while getting his degree. As it turns out, business school grew not only his skills, but also his network.
"I quickly found that all the classmates and alumni are really tightly connected, and are some of the most amazing people you will get to know. It's pretty easy to find your next co-founder inside your cohort!"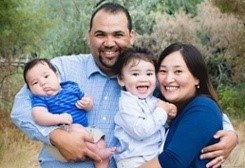 Similarly, full-time student George James knew it was time to get an MBA when he felt he'd plateaued in his role at an oil and gas company and wanted to explore other industries.
"The company was doing well and I had been successful in accomplishing several initiatives, like creating an inventory control system, developing and implementing an export strategy, and revamping overall operations. But I had peaked and wasn't feeling fulfilled by the industry. I knew I wanted to work on bigger projects [in tech] that touched the lives of millions," he says.
George also has a wife and three children, so his family situation contributed to his decision to pursue an MBA. "When I started the program we had an 18-month-old and a new born who were young enough to not miss me if I was busy studying a lot," he says.
Sydnie Reed of the full-time MBA program also knew the time for an MBA had come when she needed more from her career—and a new place to call home. "I felt I needed the skills and knowledge that an MBA could prov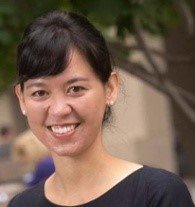 ide, particularly with regards to understanding all aspects of a business, from HR to accounting to financial reporting and how that affects your ability to execute on strategic priorities identified within different parts of the organization."
Plus, she continues, "I was also living abroad before coming to Haas, and going back to school was an excellent way to 're-enter' the US."
Robert Kazmarek of the Evening & Weekend MBA Program, who relocated from an abroad position in Japan, decided it was time for an MBA after getting inspired by the UC Berkeley executive education classes he took.
Timing and a lack of fulfillment in his job also moved him to make the leap. "I realized my growth, which I am so passionate about and dedicated to, was on the wrong end of the S-curve. I had always aspired to join the Berkeley-Haas community, and, as is the case in many aspects of my life if I find something that attracts or interests me, I don't often challenge that feeling—instead, I run towards it."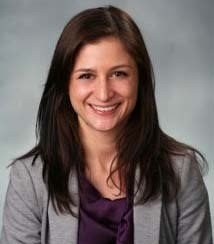 Still, not everyone knows when they're ready for an MBA, like evening and weekend MBA student Anca Popovici, senior manager of global demand generation for RES Software. "For me, being ready for the next big challenge is usually mental; it's the difference between being prepared and being ready," says Anca.
"I was waiting for the 'right' time and was lucky to have someone in my life who helped me see the opportunity ahead," she says. "In this case, it was my manager. He recognized that the timing was in fact right for the next big challenge.
"His trust helped me understand that waiting was not good enough for me anymore, and I had to play my cards or else I would regret not trying. And he was right. The Berkeley MBA allowed me to grow professionally without pressing 'pause' on life."