John Hanke, Berkeley Haas MBA '96: The Genius Behind Pokémon Go
Unless you've been living under a rock (and a very large and heavy rock at that) for the past few weeks, then you've probably heard of Pokémon Go. For those of you who do in fact live under a rock, Pokémon Go is the newest mobile game craze to sweep the world. The game tasks users to travel the world — yes, the real world — in search of various adorable Pocket Monsters. Using GPS technology and augmented reality, the game has created a revolutionary experience that has captivated the masses.
Unprecedented Retention Rates
According to TechCrunch, a report from SurveyMonkey shows that Pokémon Go is seeing retention rates at more than double the industry average, and is pulling in revenues at twice the average rate for casual games. The report estimates that just under 26 million U.S. users played the app on iOS and Android on Thursday, which is "unprecedented" for a mobile game. Another interesting tidbit is that more people are using the maps in Pokémon Go, which are powered by Google Maps, than they use the Google Maps app itself.
Additionally, data obtained by SimilarWeb, an analytics firm, has found that more Android users have installed the game than have installed the popular dating app Tinder and the game is also on pace to overtake Twitter. Perhaps most impressive is how, as of July 8th, Pokémon Go users spent an average of 43 minutes and 22 seconds a day engaged with the app. In today's society of low attention spans, that is quite an impressive number.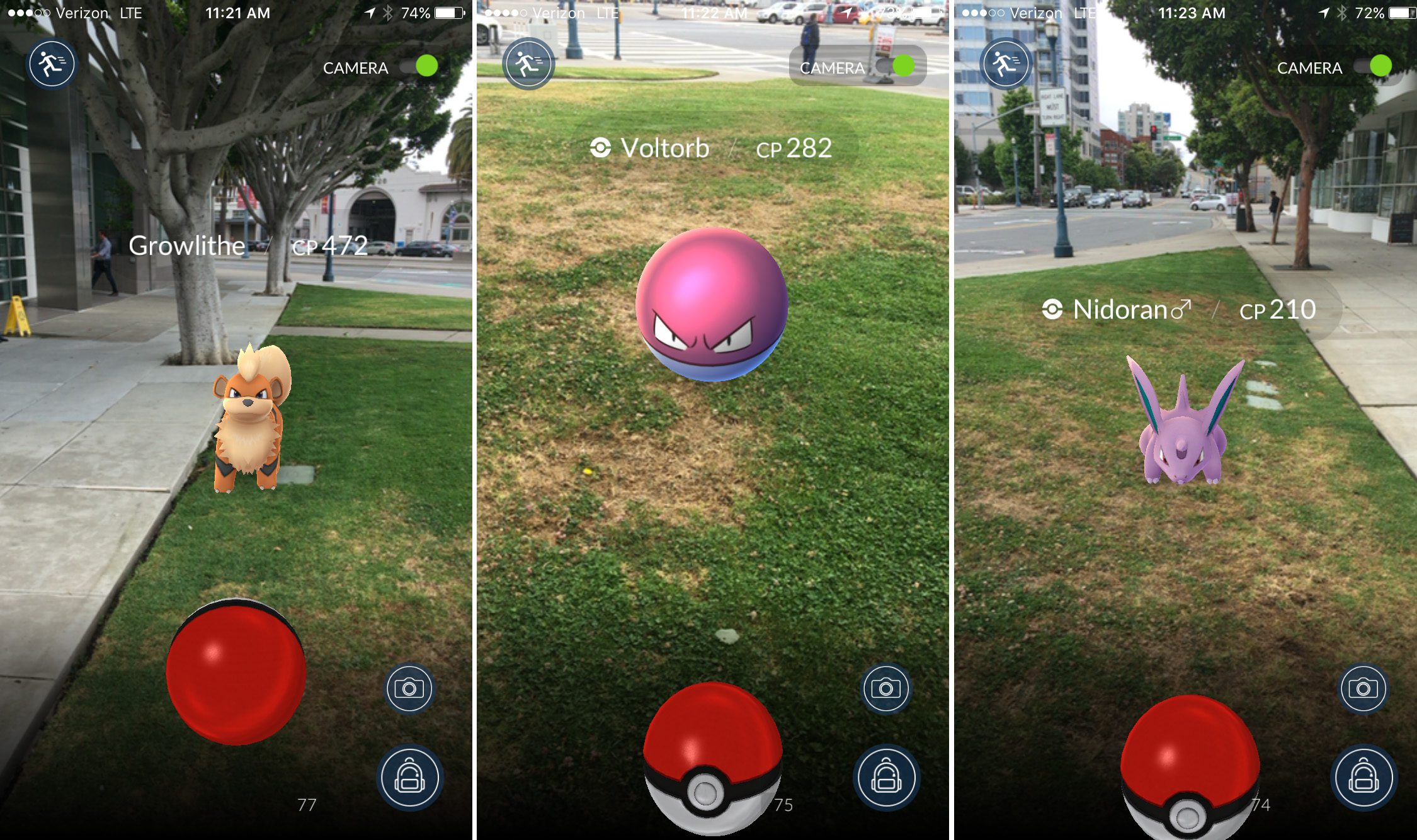 Pokémon, which is owned by Nintendo, has been a popular franchise for 20 years, but like most of the Japanese gaming company's franchises, the games have only been released on Nintendo hardware such as the Gameboy and Nintendo DS. Pokémon Go was the franchise's first foray into widespread, cell phone-based mobile gaming. To make this happen, Nintendo and the Pokémon Company linked up with some of the best and brightest minds that mobile tech has to offer.
John Hanke and Niantic Labs
As an MBA student at Haas in the mid-1990s, Hanke co-founded a company that developed one of the first online games to allow hundreds of people to play together in a virtual environment before going on to co-found Keyhole, which bridged the gap between geospatial data visualization on high-end computers and the navigation apps we use on smartphones.
Google acquired Keyhole for $35 million in 2004, and Hanke stayed on to lead the development of Google Earth, Maps and StreetView.
Hanke launched Niantic Labs inside of Google to focus on next-gen games, and it is now a separate company as of last year. Niantics first game, Ingress, an augmented reality massively multiplayer online (MMO) game tasked players on two different teams with locating and capturing "portals" at local landmarks.
Haven't heard of Ingress? You're not alone — the app was Android only and doesn't have the mass appeal that Pokémon has. After partnering up with Nintendo and the Pokémon Company to develop Pokémon Go, Hanke and Niantic had a top-level franchise to pair with their unique gaming experience.
"The game itself is intended to facilitate the real-life stuff," Hanke told Business Insider in a recent interview. The reward is the encouragement and opportunity to go out and have new experiences, "not the big scene at the end where the boss dies."
The Goals of Creating Pokémon Go
Hanke told Business Insider that the Niantic team had three big goals in mind when building "Pokémon Go":
Exercise: A lot of fitness apps come with a lot of "baggage" that end up making you feel like "a failed Olympic athlete" when you're just trying to get fit, Hanke says. "Pokémon Go" is designed to get you up and moving by promising you Pokémon as rewards, rather than placing pressure on you.

"To see the world with new eyes": The game is intended to "give you a little nudge" toward cool and interesting things in your neighborhood by turning real-life landmarks and historical sites into Pokéstops and gyms where players power up and battle. By encouraging exploration, "Pokémon Go" can "make your life better in some small way," Hanke says.

Breaking the ice: All over the world, players are organizing "Pokémon Go" outings, cruising around their area, and trawling for Pokémon. At higher levels, players need to team up with fellow players to conquer those gyms. This is by design: Hanke describes "Pokémon Go" as an "icebreaker" that "gives people a reason to spend time together."
While Pokemon Go breaks user records and brings people together all across the country (and soon, the entire globe), the game is also breaking records at the stock market. Since it's launch, Nintendo's stock has soared following the title's success. After an increase of 9.3 percent with the game's launch last week, the company's share price rose 24.52 percent to ¥20,260 ($193) — its highest one-day surge since 1983, adding $7.5 billion to the firm's market value.
An article on The Motley Fool predicts that the success of Pokémon Go could also mean more business for online retailers like Amazon and wireless service providers like AT&T and Verizon.
What's Next for Pokémon Go, Niantic and Hanke?
Expect more updates in the coming weeks to improve the app's stability and enhancements to the gameplay, such as the ability to interact with other players online in the form of trades and battles — both of which are staples of the original Pokémon game for Gameboy. 
"We honored the spirit of the original game," Hanke told Business Insiders. "I like where we landed."
Hanke also told Reuters that he hopes to launch Pokémon Go in 200 countries and places worldwide "relatively soon" because, "Why limit it?"
This post has been republished in its entirety from its original source, metromba.com.
About the Author