We are delighted to feature Julia Min Hwang of UC Berkeley's Haas School of Business in our series of Career Services Director Q&As.
Hwang, assistant dean of the Berkeley MBA Career Management Group, has spent 10 years at Haas. Before taking over as assistant dean two years ago, she served as program director for the full-time MBA program. Before that she ran the MBA admissions process at NYU's Stern School of Business.
Our thanks to Hwang for taking time out of her busy schedule to speak with Clear Admit.

Clear Admit: How do you view your role as assistant dean of the MBA Career Management Group at Haas? Is it to administer workshops? Counsel students? Counsel companies? Manage the entire office and oversee its various functions? All of the above?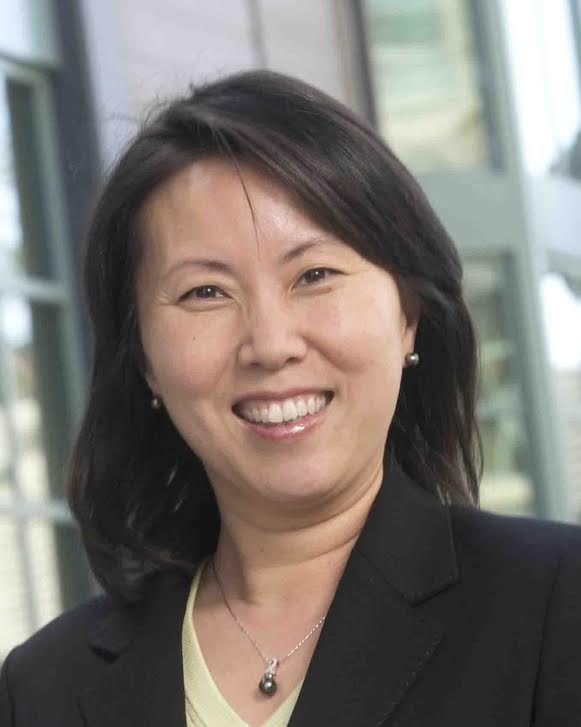 Julia Min Hwang: We serve all MBA students, including full-time, evening and weekend students, executive MBA (EMBA) students and all alumni. Our mission statement sums it up well: The Career Management Group supports our students and alumni in finding meaningful work. And we feel very strongly about the word "meaningful."
Our group is divided into three areas. The first group works on getting our students career-ready and includes our coaching and programs team. This team runs all of our advising and coaching programs: helping students to write their resumés, think about informational interviews and learn how to succeed in case interviews.
Another team is focused on the industry side. This team is made up of relationship managers who work with all of our companies, so they bring both business development and relationship management skills.
We also have a third area made up of industry specialists. For instance, if we have a group of students interested in retail, which seems to happen every three to five years, then we will hire a relevant industry specialist. We currently have specialists in marketing, finance, real estate, startups/entrepreneurship, social impact, retail/consumer packaged goods (CPG) and technology.
CA: Now, about your team. How many career advisors do you have? Is this a relatively constant figure? If not, how has it changed in recent years? How might it change in the near future?

JMH: We have 10 coaches on our advisory team who are full-time employees. We also have three to five consultants who work with students on career readiness. Our relationship managers are the middle people between both recruiters and students. They include both business development folks and industry experts. Our relationship managers cover many different sectors, and we will add more as needed.
Last year we also launched an alumni advising platform called Career Advice. It brings together students and alumni for resumé review, advice and mock interviews. It has been a wonderful additional option. We also have student peer advisors who help students on the industry side. Our students clubs are also fully engaged with us, so our resources are abundant.
CA: Can you provide prospective applicants with an overview of the recruitment process at Haas? When does it start? How does it unfold? How has this changed in recent years, if at all?

JMH: There is definitely an on-campus process for traditional consulting, banking, CPG and big tech. These folks come in early to campus to meet with students. We also have many students who are interested in non-traditional, off-campus recruiting, which happens year round.
Our managers work closely with our company reps to make sure our calendars are aligned. We have interviews for internships starting in January.
Many of the educational programs about various industries start within the clubs, with companies working closely with student leaders to help them convey information. The clubs are very mindful about helping the companies find the most effective ways to communicate with students.
Traditionally many firms have taken a pure presentation approach. Today more companies are questioning whether that's the most effective strategy, and some are now hosting smaller informal coffee chats, a strategy that has been really popular, especially with tech firms.
Some firms bring students on site to meet, rather than coming to campus. In these instances, we help guide companies through the students' academic calendar. It's important that our students have a constrained time frame for recruiting, as their focus should be on academics.
CA: Haas is obviously known for its proximity to Silicon Valley and the tech industry. But students come to Haas for more than that. What are some career paths that Haas students take that the world might find surprising?

JMH: Yes, the tech industry draws more of our students than any other. But you have to recognize that there are shifts taking place in how we define tech. For example, now Visa and Mastercard are considered part of tech. We also have students interested in agro-tech, fintech and food tech.
After tech, consulting still draws a steady 25 to 30 percent of our graduates, and financial services is third behind that. Beyond that, we also have graduates who go into CPG, energy, pharma and biotech. Retail comes and goes a bit, and entrepreneurship is another area that is drawing growing student interest.