Oxford Saïd MBAs Beat 1,300 Applicants to Win Creative Shock 2016

Imagine joining a competition against 1,300 applicants and 182 teams, and then taking home first place. That's exactly what happened during Creative Shock 2016; four MBA students from the University of Oxford's Saïd Business School took home the grand prize—€1,500 and airfare from Turkish Airlines.
Creative Shock is an annual international social business case competition that challenges MBA students to solve real-life business, marketing and public relations problems. The early stages of the competition welcomed 1,300 applicants from universities and business schools around the world. From there, 182 teams were whittled down through two rounds of competition until only eight teams remained for the finals, which took place in Vilnius, Lithuania.
For Saïd's team, which included Sanjana Govil, Nikhita Nadkarni, Naman Sanghvi and Ojasvi Soni (all pictured below), the competition was fierce, but they were up to the challenge.
"I think what really worked in our favor is that we all brought different skill sets to the team," Govil said in a press release from the university. "Naman is a numbers guy with a great mind for finance; my interest is in social impact, and Nikhita and Ojasvi are experts in presentation and marketing strategies."
That doesn't mean it was smooth sailing. The team didn't find out that they had reached the finals until just two weeks out, which meant late notice travel arrangements including visas. In fact, it was such late notice that Sanghvi and Nadkarni didn't make it to the first day of competition in Vilnius. Instead, the team had to work over the phone to solve a complicated fictional business case.
"I got a phone call from Sanjana as I was running to the consulate to get my visa," Sanghvi remembers, "and suddenly I had to analyze complex finance data while running through the streets of London and trying to avoid the traffic. You could say it was stressful!"
For the last day of the competition, the Oxford Saïd team tackled a real-world business case of a struggling social enterprise team. They were handed the case at 6 p.m. and worked all night to deliver a finished power point presentation 9 a.m. the next morning. But, in the end, it was worth it. They beat out all of their competitors to take home the prize.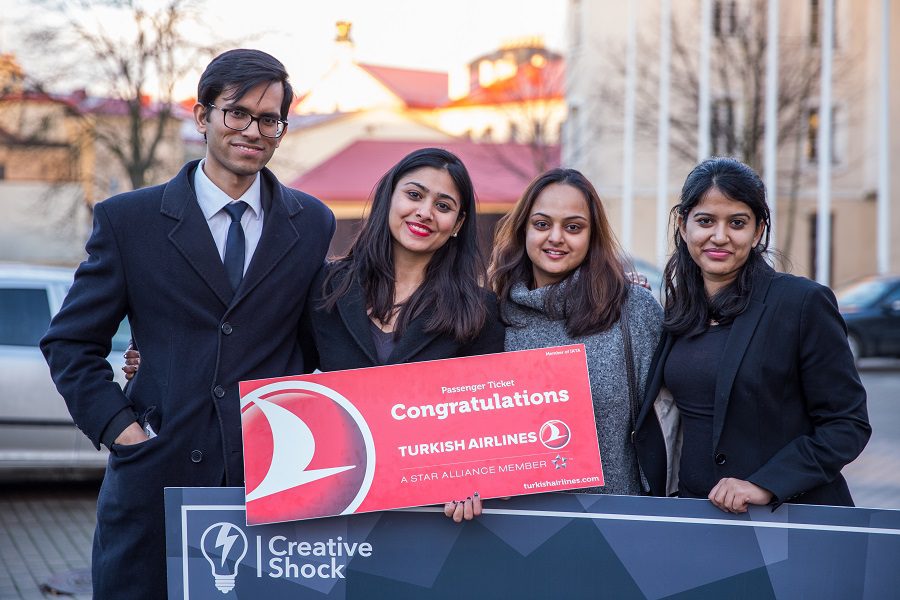 This post has been republished in its entirety from its original source, metromba.com.