Round two deadlines are a little over a month away for most top-tier MBA Programs. We wanted to alert those of you who are preparing Round 2 applications of the potential usefulness of our most recent admissions tool, MBA ApplyWire.
What is ApplyWire?
MBA ApplyWire allows users to post the target programs they are considering, as well as some information about their profile and MBA goals. The community can then respond by offering suggestions regarding application strategy.  A member of Clear Admit's team also offers up some advice on each entry.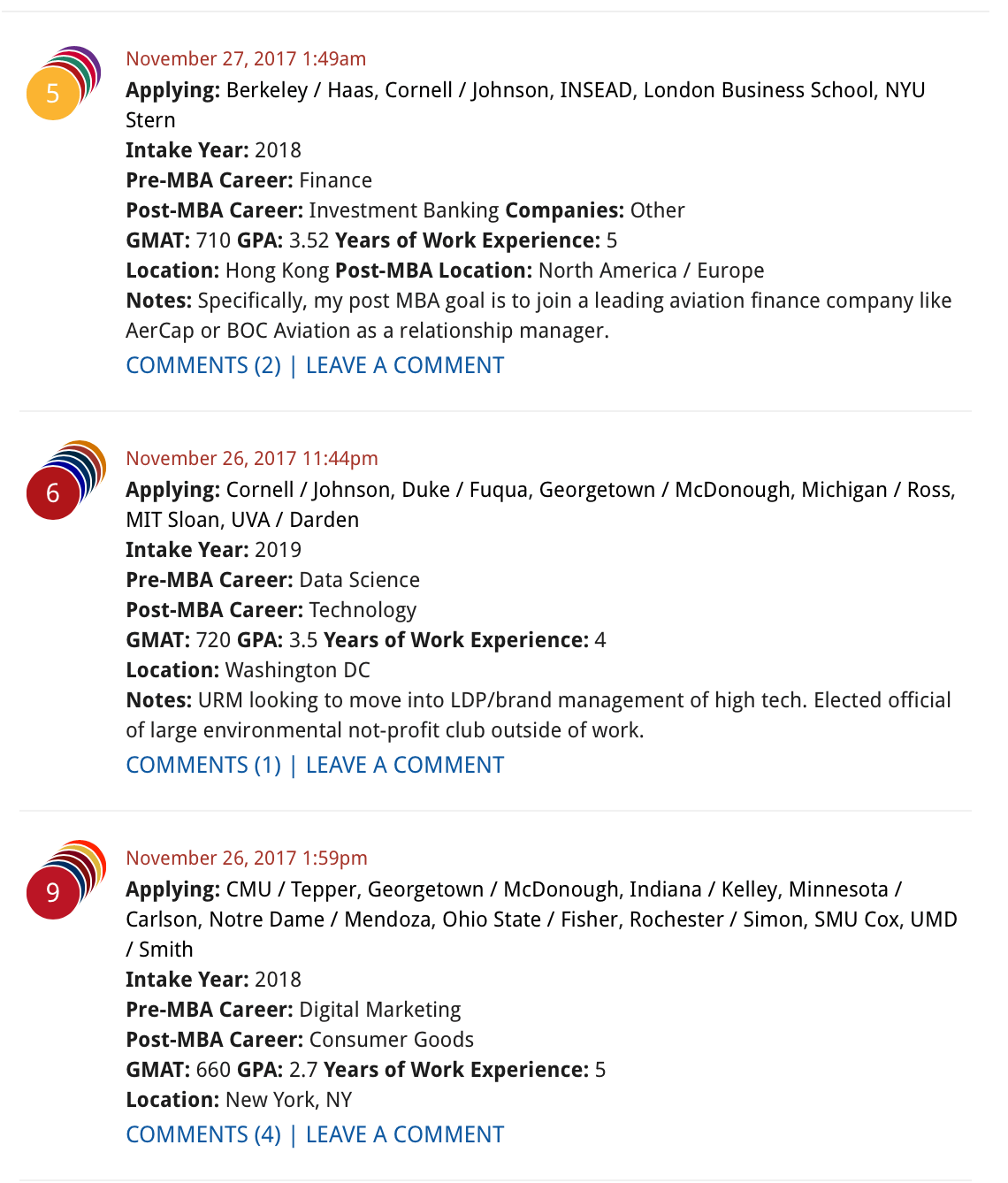 This new tool, launched in late summer of this year, now has hundreds of entries from candidates who are applying during this season, both in Rounds 1 and 2.
How Can I Use ApplyWire?
Broadly speaking, there are two ways a candidate can use MBA ApplyWire.
If you are at the stage where you are trying to develop your list of target programs, and only have one or two programs in mind and are seeking more to consider, you can use MBA ApplyWire's sort feature to see where else candidates are applying, that selected the programs you are already considering. You can then look at the profiles of those candidates, to see how they match up with your own profile.
Once you have developed a list of schools you are targeting, you might want direct feedback from the community, in terms of how feasible your plans might be. By posting your entry, others will be able to offer you direct feedback. All of this is done in an anonymous environment.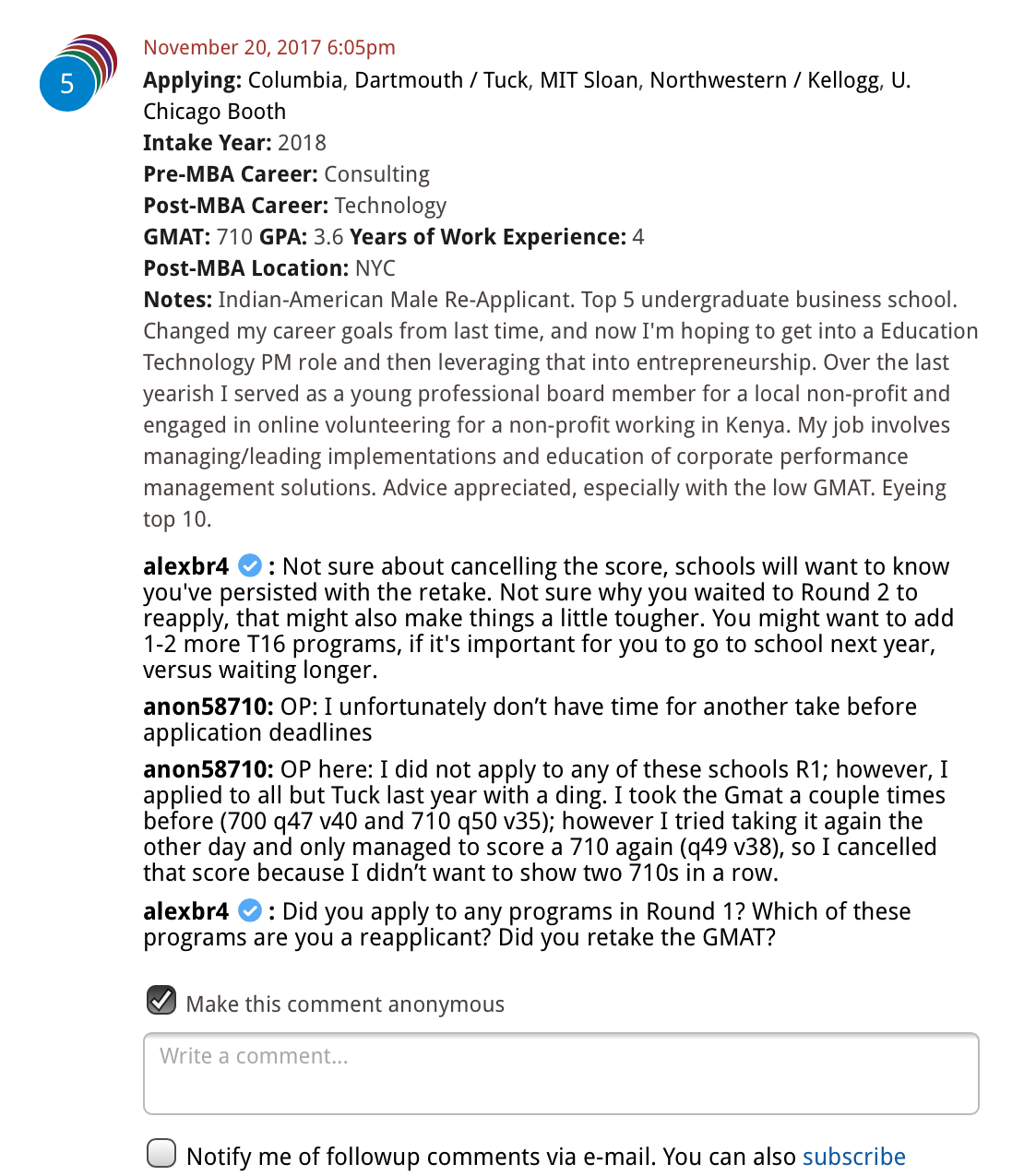 New Additions to ApplyWire
In recent weeks we rolled out an updated version of MBA ApplyWire, which includes more granular content with regards to candidates' career goals. We are hoping this helps candidates make a more informed use of MBA ApplyWire.
Let us know your plans!  Visit ApplyWire and share your story under the "Submit Entry" tab.
Clear Admit Resources
By registering for our site, you can see each ApplyWire entry and related valuable feedback.  Below are a few ApplyWire Spotlight pieces for further insight into community advice: