University of Chicago Booth School of Business alumnus Dave Liguang Chenn (MBA '00) recently donated $10 million to support several priority initiatives at Booth. Chenn's donation will go toward Booth's new Hong Kong Center, scholarships for both graduate and undergraduate students, and the UChicago Innovation Fund managed by the Polsky Center for Entrepreneurship and Innovation.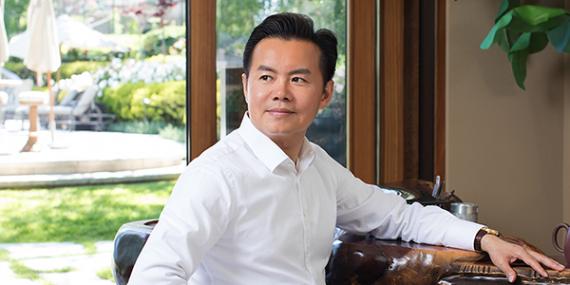 Booth Dean Madhav Rajan expressed deep gratitude for Chenn's substantial donation. "This generous gift will have a transformational and lasting impact on areas of great need at the College and of high priority at the university and Chicago Booth."
Here's how Booth plans to divvy up Chenn's $10 million donation:
$3M to the Hong Kong Center: The University of Chicago Center in Hong Kong is home to the Booth Executive MBA program in Asia, multiple study abroad programs, the Hong Kong Jockey Club Programme on Social Innovation, and various research projects. When the Center officially opens in July 2018, one of the premier spaces at the Center will be named after Chenn.
$4M to Scholarships: Specifically, $2 million will go toward scholarships for Full-Time MBA students while an additional $2 million will go toward the Odyssey Scholarship Program for undergraduate students. In recognition, a house in the Woodlawn Residential Commons will be named after Chenn when it opens in the fall of 2020.
$3M to Innovation Fund: The final $3 million will go toward the UChicago Innovation Fund, which provides proof-of-concept funding to university-affiliated ventures and technology. These funds will provide early capital for ideas with the most disruptive potential.
Chenn explained the impetus behind his generosity: "Since my graduation from Chicago Booth many years ago, I have always appreciated the values and the principles that had been taught in this fine institution and the many great lifelong friends I had met there. I hope my contributions will help the university and Booth to attract the best students from around the world, and enhance their global impact, particularly in Asia, with the new campus in Hong Kong."
Read the press release to learn more about how the University of Chicago and Booth School of Business will put Chenn's money to use.