Each year, the Forté Foundation hosts the two-day MBA Women's Leadership Conference. This year's event was held in Atlanta at Georgia Tech's Scheller College of Business, and a record number of women MBA students from Cornell's Johnson Graduate School of Business attended. Not only did Johnson have its most impressive conference showing to date, but it also had the second-highest number of representatives in attendance.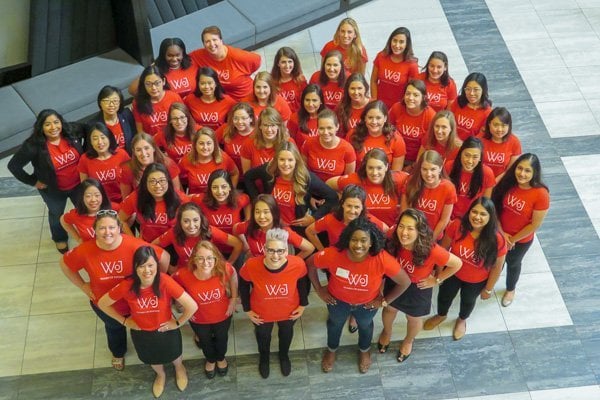 Forty-nine MBA students, representing a broad cross-section of Johnson's three residential MBA programs, attended this year's Forté conference:
29 from the two-year MBA program (Ithaca)
7 from the one-year MBA program (Ithaca)
13 from the Johnson Cornell Tech MBA program (NYC)
"I loved meeting Forté Fellows and conference attendees from other schools. It made the network seem smaller, less intimidating, and very empowering. Just imagine what we can all accomplish together," said Cassiope Sydoriak (Two-Year MBA '20).
Inside the Forté Conference
The annual Forté conference offers attendees an opportunity to explore career paths they may not have considered, hear from influential businesswomen, and meet recruiters and potential mentors.
This year's highlights included an opening keynote from Joanna Lipman, the chief content officer at Gannet, editor-in-chief of USA Today, and author of That's What She Said. Lipman offered actionable tips on how women can leverage their value and overcome obstacles related to the gender gap.
Other highlights from this year's conference:
Dialogue with Leadership: This dialogue included a panel discussion with Emory Goizueta Dean Erika James; Acceture CEO Julie Sweet; and State Street EVP and Deputy Global CIO Lori Heinel . Together, they used the panel as an opportunity to unpack their careers and offer leadership advice.
Forté Power Pitch Competition: This capstone event allowed four newly-graduated MBA women to present their innovative business ideas to a distinguished panel of judges.
Workshops and Panels: Multiple workshops and panels were held throughout the two-day event, which covered topics such as communications strategies, interviewing, design thinking, and the future of feminism.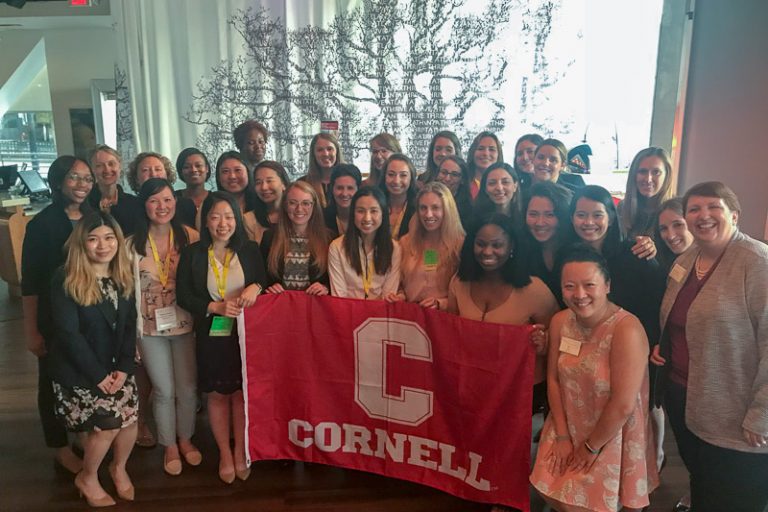 To learn more about the Forté conference and get reflections from Cornell Johnson's women MBA students, read the full article here.