In 2012, when Michigan Ross MBA/MPP student Jack Kramer ('19) launched the daily podcast MarketSnacks with his co-founder Nick Martell, the duo's goal was simple enough: make business news more accessible to the masses. Six years later, MarketSnacks is one of the most successful podcasts around, having attracted attention from CNNMoney, Business Insider, and Fortune. This groundswell of interest from the business press even helped Kramer and Martell secure spots on Forbes "30 Under 30" list in 2018.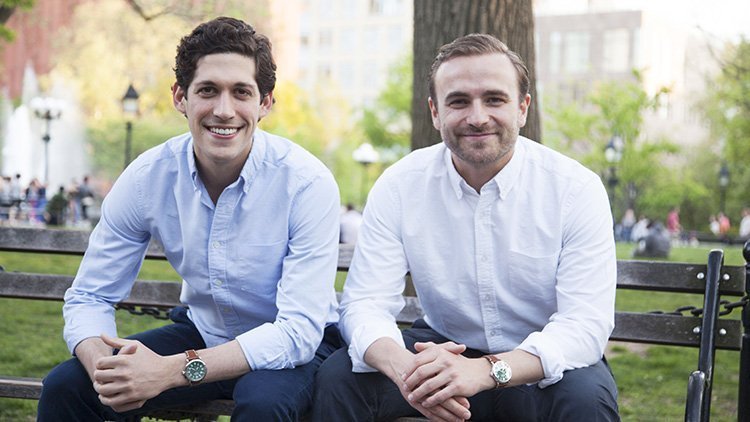 Kramer and Martell have recently expanded on the runaway success of the MarketSnacks podcast with a companion MarketSnacks Daily podcast, which launched in May. Three weeks after its debut, the daily rundown of the most salient business news reached the No. 5 spot on the iTunes Chart for business news podcasts. It also boasts a glowing five-star rating from more than 400 reviews.
When discussing MarketSnacks on the Michigan Ross blog, Kramer said his and Martell's goal was to give listeners the business news they want and need. "We have a promise to our listeners that MarketSnacks will get you the stories you need to know," he said. "We also dig deeper to identify fascinating trends in the products you use every day, such as Venmo and Chipotle. We curate stories you want to know about too, like attention-worthy startups or trends other news outlets have missed."
Kramer explained that MarketSnacks' daily newsletter is intended to work both in tandem with the podcast and as a standalone news source. While there is overlap in content, both the podcast and newsletter offer exclusive stories, which means that listeners can still get the important news they need out of each platform.
When not working to improve MarketSnacks as a platform to help people stay informed, Kramer continues his studies at the University of Michigan, where he is pursuing graduate degrees in both public policy and business with a long-term goal to work directly in policy.
Read the full blog on the Michigan Ross website and subscribe to MarketSnacks Daily on iTunes.