Clear Admit will continue the free, two-part webinar series in less than an hour with Part Two.  The series was designed to provide ambitious applicants with everything they need to know to fine tune their MBA applications in time for upcoming Round 1 deadlines.
Clear Admit Consultant Alex Brown will once again lead Part Two, scheduled for August 29th at 12 p.m. EDT. Brown formerly worked in admissions at Wharton and is the author of Becoming a Clear Admit: The Definitive Guide to MBA Admissions.

The webinar series has been divided into two parts to provide adequate time to cover each component of the MBA application process for top-tier programs. Part One addressed choosing target schools, developing a plan of approach, preparing your recommenders, and tackling the data forms and essays. Part Two will focus on final touches to the application, preparing for the interview, and making a decision of where to enroll based on where you get in.
"Bring your questions about any part of the process," Brown said. "We look forward to providing direct answers drawing on our years of experience in MBA admissions."
Like Part One of the webinar series, Part Two will allow time for participants to pose questions, which Brown will answer for the entire group. The series is free to anyone who would like to participate, but registration is required.
Wednesday, August 29, 2018
12:00 p.m. Eastern
Can't Make It?
Don't worry! Sign up and we can send a recording of the webinar directly to your inbox immediately afterward.
Register Today
Speaker:
Alex Brown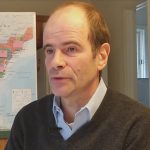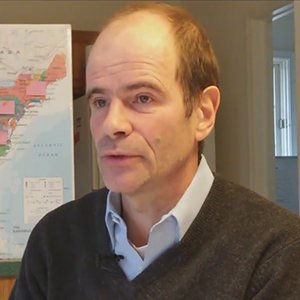 Alex Brown has worked in the MBA admissions space since the early 1990s. After beginning his career as the admissions director at the University of Delaware, he moved on to become senior associate director of admissions at the Wharton School at the University of Pennsylvania. Brown served in that role for seven years, during that time he also taught in the professional development program for the Graduate Management Admissions Council. Brown joined Clear Admit after his tenure at Wharton, and has worked as both a consultant, helping applicants develop their best applications, and more recently as a marketing advisor for the company.
Brown has a passion for horses; he galloped horses for top racehorse trainers in the United States for a number of years, and became a vocal opponent of the horse slaughter trade. Brown used the knowledge he developed at Wharton, building the student-2-student community, to develop an online community of horse welfare advocates. Brown has also authored two horse racing related books, Greatness and Goodness: Barbaro and His Legacy, and a novel, Missionville.
Brown holds a B.A. in Business Administration from Leeds Metropolitan University, and an MBA from the University of Delaware.