Sponsored Content
If you're an MBA candidate, you've probably attended many MBA program events for various schools. Events are a great way to get to know a program and to meet the admissions team, alumni, faculty, and even students. There's just one problem, too often we get so caught up in preparing to attend an event that we forget about what happens afterward.
If you've attended a Yale School of Management event whether on-campus or off, you know how valuable it is. But have you thought about what to do now to get the most out of your experience? We talked to Bruce DelMonico, the Assistant Dean for Admissions at Yale SOM, to gain his insight into what the best ways to follow up after attending an event.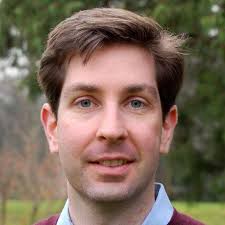 Here's what he had to say.
Should they write thank you notes to any school reps or alums they engage with? Why or why not?
It depends on the size and nature of the event. School representatives may meet dozens of candidates at various events. Although a follow-up email is warranted after an interview and perhaps after a smaller, more personal recruiting event such as a one-on-one session or more intimate meet and greet event, in the case of a larger event, it may not be as necessary.  I would encourage a follow-up email if you have additional questions for the individual you met that can't be answered on a website.
Should they follow up on any advice given by the admissions reps or alums about things to research, and then let those individuals know that they did so? Why or why not?
Following up on suggestions from admissions representatives or alumni can be very helpful in navigating your MBA journey and is certainly an advisable thing to do.  Reaching out to tell them you took those steps, however, isn't necessary. Use good judgment when communicating with admissions reps and alumni; they receive a lot of email and inquiries.  If you have specific questions they can help you with, then I would encourage you to connect. They want to be a resource for you, so reach out when there's something they can help with, but do not feel that you need to provide an update on every step in your progress.
Should they follow up an info session or fair with a visit to the school itself to meet once again with the rep(s) they encountered? Why or why not?
 Scheduling a school visit is always a good idea. Many admissions officers would agree that it's the best way to get to know a school and its community—specifically when classes are in session. And although it's fine to let the admissions officer you met at the fair know that you will be on campus, there is no need to meet again. In fact, your efforts may be better spent connecting with other members of the community to get additional perspectives on the school. Yale SOM, for example, has student Admissions Ambassadors who are willing to speak to you about their MBA experience. Reaching out to them in advance to schedule a coffee chat or to ask a question about a school offering you're interested in exploring while on campus can provide you a new perspective on the community.
Yale SOM wasn't the only school to answer these questions, if you'd like to see what the admissions teams at Berkeley Haas, Cornell Johnson, Duke Fuqua, Michigan Ross, NYU Stern, and UVA Darden had to say, head here.