Sponsored Content
During the MBA application season, there are countless things to consider. Not only do you have to research the right MBA programs for you and formulate a list of target schools, you have to start crafting your resume, essays, recommendation letters, and more. And a key part of the application process is the campus visit.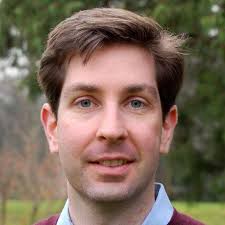 But before you just jump right in and schedule your MBA campus visit at the Yale School of Management, make sure you're prepared for success. Here's what Bruce DelMonico, the Assistant Dean for Admissions, thinks that you need to do to get the most out of a visit to Yale.
How do you make sure that the school knows you visited campus?
Schools will know that you visited campus. Their systems will keep track of your interactions with them. So, there is no need to highlight these interactions in any way. That said, at Yale SOM at least, campus visits and other interactions do not factor into the evaluation process at all. You will not get 'bonus points' for visiting campus or interacting with us in any other way. The benefit is purely to you in that a visit will allow you to learn more about the school than you might have been able to do another way. If that greater knowledge informs your application in any way, then that's terrific, and certainly mention it in your application if it fits organically with your overall submission, but mentioning a campus visit or people you've met simply for the purpose of mentioning them does not serve a useful purpose.
What should you prepare for your upcoming campus visit, and how should applicants go about this preparation?
You should definitely come to campus with an idea of the questions you want answered. It's also important to know what will happen on the visit, who you will meet, and what aspects of the school you will get to experience. If there are other things you want to see or people you want to meet, it's fine to ask—and at Yale we have a host of student Admissions Ambassadors who are available to speak to you about their MBA experience—but recognize that it may not be possible for various reasons and be understanding of these limitations. I would also be judicious about reaching out to faculty; they're very busy with their teaching and research and often do not have time to meet with visitors while they're on campus.
When is the best time to visit a campus? Are there times to avoid and when visiting during the best time, how do you put your best foot forward?
You should visit campus when it fits best with your schedule.  In general, you will get more out of a campus visit when students are around and classes are in session, but if the only time you can visit is during the summer, then that is perfectly fine as well. Sometimes people wonder if it's better to visit at certain points in the application process, such as before you apply or after you're admitted.  Again, choose the time that works best for you; everyone has different schedules and preferences. There is no single right way to approach this part of the process.
Yale SOM wasn't the only school to answer these questions. If you'd like to see what the admissions teams at Berkeley Haas, Cornell Johnson, Duke Fuqua, Michigan Ross, NYU Stern, and UVA Darden had to say, head here.